Rail Fares To Increase 3.6% Next Year
15 August 2017, 13:39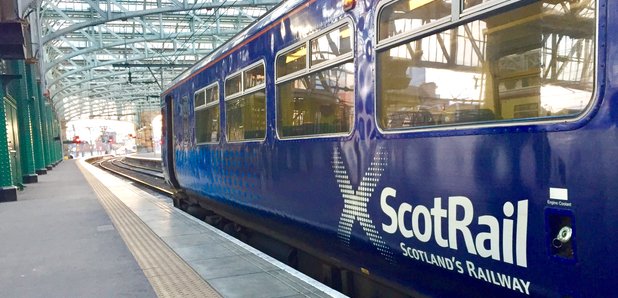 Rail passengers in Scotland will see some fares rise by 3.6% next year.
July's Retail Price Index (RPI) is used to determine the rate of increase in regulated fares on ScotRail and other rail services.

Official figures released on Tuesday show RPI rose to 3.6% last month, meaning regulated peak and season ticket prices for train travellers will rise by that level from January 2018.

Regulated off-peak fares in Scotland are, however, restricted to 1% below RPI.

This means off-peak fares in Scotland will go up by 2.6% at the start of next year.

Transport Minister Humza Yousaf said: "The Scottish Government has restricted annual increases in fare costs to ensure Scotland has the lowest price increases in the UK. At the same time we have introduced a number of initiatives to support passengers including offering a free week's travel - equal to the cost of a rail fare freeze - which has been taken up by 90% of season ticket holders.

"While there has to be an increase in fares to support rail services, our actions ensure the annual increase for key fares is never more than inflation and that any increase for off-peak fares is always less than inflation. This allows us to continue to invest in improvements, to grow passenger numbers and to ensure rail travel is fair, affordable and an attractive alternative to travelling by car."

The vast majority of rail fares in Scotland, around 85%, are regulated. Unregulated fares, such as first class tickets, are set by train operator ScotRail and will be announced later in the year.

The prospect of higher fares has been criticised by some unions and campaign groups.

The Rail, Maritime and Transport (RMT) union held protests outside stations across the UK, including at Glasgow Central, on Tuesday.

RMT leader Mick Cash said: "The huge hike in fares confirmed today is another kick in the teeth for passengers who already fork out colossal sums to travel on rammed out, unreliable trains while the private operators are laughing all the way to the bank."

The watchdog Transport Focus has launched an online guide to help passengers beat the fare rises.

Director David Sidebottom said: "Commuters only give value for money on their railways a 50% satisfaction score - just a half, according to our latest survey.

"So although performance shows an improvement and it is good to see fare increases pegged below inflation, but pay and wages are not keeping pace with inflation.

"Why is the Government not using its preferred measure of inflation: the one that is used to determine wages and pension increases, and one which is often lower than RPI? Why not use the Consumer Prices Index for rail fares too? Passengers deserve a fairer deal."

Consumer Price Index inflation held steady at 2.6% last month, the same rate as June.

Green MSP John Finnie called for rail services to be put back in public hands.

He said: "Rail users in Scotland will undoubtedly be looking to the immediate future where they'll expect the Scottish Government to take over the ScotRail franchise or pave the way for nationalisation.

"Greens have long campaigned for rail services in Scotland to be put back in public hands and this fare hike is further proof of why we urgently need that."

A spokesman for the ScotRail Alliance said: "The independent National Rail Passenger Survey by Transport Focus confirmed that nine out of 10 customers are satisfied with ScotRail.

"The money from fares is being invested now to deliver an even better service in the future. We are building the best railway Scotland's ever had, which will mean faster journeys, more seats and better services.

"Eighty-five per cent of our revenue comes from fares that are regulated by the Scottish Government. We will set out our fares for 2018 later this year."