Programme announced for Glasgow Film Festival
25 January 2018, 07:05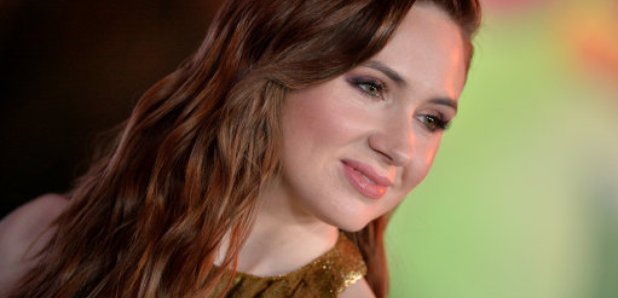 Screen stars Karen Gillan, David Tennant and director Lynne Ramsay are among the famous names set to attend this year's Glasgow Film Festival, it has been revealed.
Gillan, now a Hollywood star thanks to her roles in films such as Guardians of the Galaxy and Jumanji, will hit the red carpet for the world premiere of her directorial debut.
Filmed in Glasgow and her home city of Inverness, The Party's Just Beginning - for which Gillan also wrote the script and plays the leading on-screen part - is described as a fiercely honest tale of loss, grief and survivor's guilt.
Festival-favourite Tennant is being welcomed back for the European premiere of his new rom-com You, Me and Him; while We Need to Talk About Kevin director Ramsay will return home to Glasgow to introduce the Scottish premiere of her new feature You Were Never Really Here, starring Joaquin Phoenix.
In total, the 14th annual festival will feature more than 330 separate events and screenings, showcasing over 180 films from 51 countries.
Six world premieres and seven European premieres feature in the line-up.
Paul Bush, VisitScotland's director of events, said: "The Glasgow Film Festival team has once again produced an outstanding programme.
"Each year they push the boundaries that little bit more with imaginative locations for the pop-up screenings, championing local talent both in front and behind the camera as well as premiering new work from over 50 countries around the world."
The UK premiere of Wes Anderson's Isle Of Dogs will be the curtain-raiser to the 2018 festival in February.
The stop-motion animation features a number of well-known stars in the voice cast, including actors Bryan Cranston, Scarlett Johansson, Edward Norton, Tilda Swinton and Bill Murray.
In a world premiere the closing gala documentary, Nae Pasaran, tells the true story of Scots who "defied" Pinochet.
Other events over the 12 days of the festival include Hollywood actor Bill Pullman flying into Glasgow for the UK premiere of his new Western The Ballad of Lefty Brown and an in-person look back at his big screen career.
UK audiences will also get the first chance to see Wim Wenders' romance Submergence, starring James McAvoy and Alicia Vikander; and Kathleen Hepburn's debut feature Never Steady, Never Still with an "extraordinary" lead performance from Shirley Henderson.
Meanwhile, Gemma Arterton stars alongside Dominic Cooper in The Escape; and Toni Collette and Harvey Keitel sparkle in a fairytale vision of Paris in Madame.
Festival co-director Allan Hunter said: "The 2018 Glasgow Film Festival promises the perfect movie mix and we've taken that to heart.
"There truly is something for everyone from the casual cinemagoer to the dedicated cinephile."
Councillor David McDonald, chair of Glasgow Life, said: "It goes without saying that Glasgow Film Festival has become a much loved and highly anticipated part of Glasgow's annual cultural programme.
"Its inventive programming continues to impress year after year, attracting audiences from across the UK and further afield to the city."
This year's festival runs from February 21 to March 4.