Pride Edinburgh To Honour Orlando
2 July 2016, 07:13 | Updated: 2 July 2016, 07:20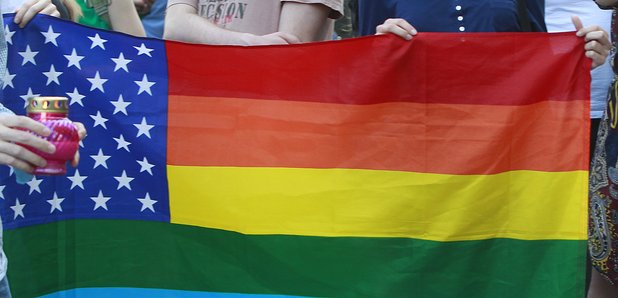 Large crowds are expected to gather for this year's Pride Edinburgh event as it celebrates 21 years since the festival began in Scotland.
The annual lesbian, gay, bisexual, transgender and intersex (LGBTI) event will this year pay tribute to the victims of last month's shooting at a gay nightclub in Orlando, Florida.
It will see marchers listen to speeches outside the City Chambers before following a route down the Royal Mile and past the Scottish Parliament.
The route will then head through Abbeyhill towards Leith Walk, where it will disassemble at The Omni Centre.
The centre and nearby venues are hosting various stalls and events during the day while the main stage is situated in the Jam House venue.
The 2016 march will start a little later than in previous years because of the official opening of the fifth session of the Scottish Parliament by the Queen.
Pride Edinburgh is this year marking 21 years since Pride began in Scotland, with the first-ever festival taking place in the capital in 1995.
It is the first major Pride event north of the border since 49 people were killed in the terror attack at the Pulse nightclub in Orlando on June 12.
Hundreds of people attended vigils in Glasgow and Edinburgh in the days after the massacre.
Brett Herriot, chair of the Pride Edinburgh committee, said: "We will be paying tribute to them (the Orlando victims).
"The entire event is dedicated to them. One of our venues is having a tribute to them where all 49 names will be displayed.
"We have Orlando in the forefront of our minds this year.''
Last Saturday, thousands gathered in London amid increased security to celebrate Pride in the UK capital.