Police Urge Us To Be Safe This Christmas
18 November 2015, 14:22 | Updated: 30 March 2016, 13:50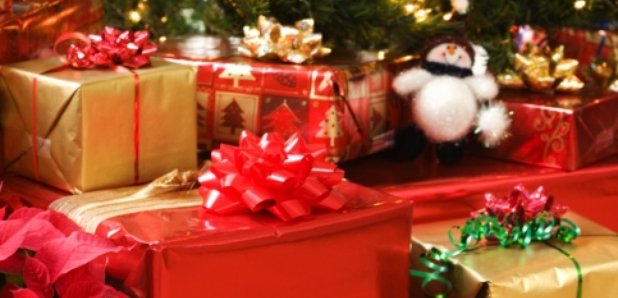 A festive safety campaign by Police Scotland is urging the public to take "extra care and attention'' when out shopping or in their homes over the Christmas period.
The aim of the scheme is to remind people about the increased risks from criminals during the festive period, with the four areas highlighted being home, party, shopping and online safety.
Officers have been offering personal advice to members of the public and have urged people to watch out for friends and colleagues who may become vulnerable.
Speaking at Silverburn Shopping Centre in Glasgow, Superintendent Ross Aitken said: "We look at four main areas when giving advice.
"The first is home safety as typically in the lead-up to Christmas people buy presents for their kids and tradition demands that we leave them under the tree.
"Of course, the tree is normally at the front window and if you are a passing criminal looking in the presents that are probably worth a lot of money and that you've saved up for are on display for all the world to see.
"Maybe stash them away out of sight, make sure the front door is locked and if you have an alarm make sure it is switched on.
"Obviously the festive season is about enjoyment and Police Scotland doesn't want to be the Grinch at Christmas, we want people to enjoy themselves.
"So, if people are having parties, sometimes you can have one drink too many and our advice is remember if you have had a drink you can be vulnerable to people who have maybe not got good cheer.
"People at this time of year often become victims of crime because they are too drunk, so if you are at an office party look out for your colleagues and if anyone is showing signs of having had one too many, do something about it and be a good friend.
"At Christmas we often see a spike in fraud cases and we are really keen this year to get the message out to people, by all means shop online but be sensible. If something looks too good to be true, it probably is.
"Take measure to use only secure websites, which you can see by the padlock at the top left of the screen or the https in front of the web address.''
"Last but not least is shopping safely when you buy the presents. You may find yourself in a shop, laden with presents. Do you know where your handbag or purse is?
"Just take that bit more time to make sure it is out of sight and under your control because in that type of situation we can be a bit more vulnerable to someone snatching something or to pickpockets.''