Police Scotland investigate Jo Swinson expenses
29 November 2017, 09:15 | Updated: 29 November 2017, 09:19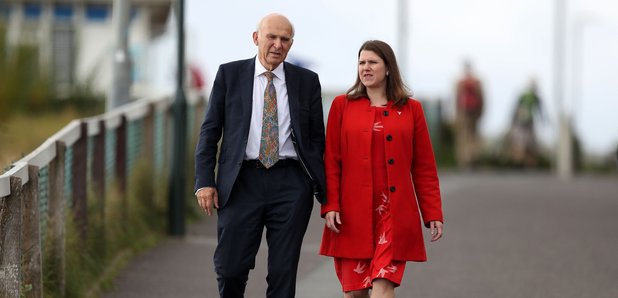 A complaint has been made to police about Liberal Democrat deputy leader Jo Swinson's election expenses.
The East Dunbartonshire MP, who was a minister in the previous coalition government, is understood to have been reported by one of her constituents.
Police Scotland have received an initial complaint and the force is looking into the circumstances.
It comes after Ms Swinson took back the seat she had lost to the SNP in June's snap General Election.
The East Dunbartonshire constituency was one of the Liberal Democrats' top targets in Scotland after Ms Swinson represented the area between 2005 and 2015.
A spokesman for the Liberal Democrats said: "All expenditure in this election was apportioned correctly and clearly identified in our election return which is a matter of public record."
Police Scotland last year investigated claims regarding Lib Dem MSP Alex Cole-Hamilton's expenses from the 2016 Holyrood election, with the Crown Office confirming later that he would not be prosecuted.
The Liberal Democrat spokesman said: "As in Edinburgh Western, we have full confidence that there is no substance to this complaint.
"We make no apology for fighting as hard as we could to stop the SNP in their tracks. The people of East Dunbartonshire made a clear choice when they rejected the SNP in June.
"This is a classic SNP tactic when they have lost an election. Last year they wasted 13 months of police time with their complaint about the election in Edinburgh Western, and the police found there was no case to answer."