Police renew appeal for missing man from Glasgow
12 December 2017, 11:06 | Updated: 12 December 2017, 11:08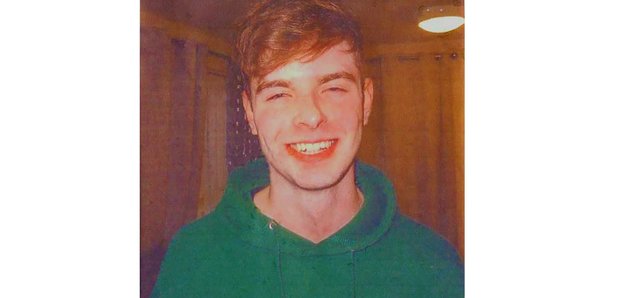 A man who has been missing for three weeks was in a "confused state" when last seen, according to police.
Thomas Keenan, 21, from Maryhill, Glasgow was spotted about 5.50am on November 21 at the Esso Service Station in Maryhill Road.

Despite extensive searches involving a police helicopter, a dog unit and specialist search teams he has not been found.

Chief Inspector Vicky Little of Maryhill Police said: "We understand that Thomas is suffering from some personal issues and when he was last seen he appeared to be in a very confused state.

"His family are absolutely devastated by his disappearance and are extremely concerned for his safety and well-being.

"The family have also been sharing photographs and posters asking for people with any information to get in touch, they just want to know he is safe."

Mr Keenan is described as white, 5ft 11 inches tall, of slim build and with brown, wavy hair.

When last seen he was wearing a pair of dark shorts with the Nike logo on the left leg, a red t-shirt with a black motif on the front, and white and black trainers.

Chief Inspector Little said detectives were continuing to try and identify a woman who found a wallet and mobile phone near the forecourt of the service station on Tuesday November 21.

She added: "If anyone has information that will help us find Thomas, please get in touch. Any detail, no matter how insignificant it may seem to you, could prove useful in our ongoing efforts to trace Thomas."

Anyone with information is asked to call 101.