Police Officer Hurt As Airport Passengers Arrested
13 June 2016, 12:09 | Updated: 13 June 2016, 12:19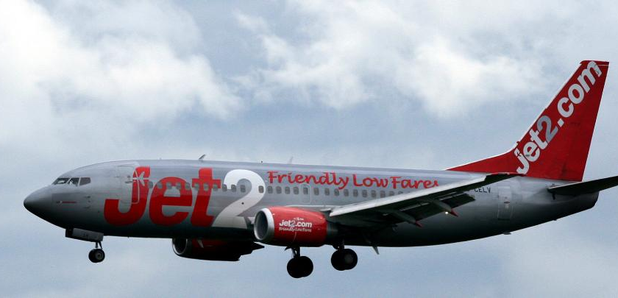 A police officer was hurt and drunken Scots arrested before boarding a flight to Spain.
Two men, aged 28 and 30, were arrested by police at the gate after Jet2.com made the decision to refuse travel.

The pair's been charged under the Contravention of Glasgow Airport Bylaws 2005 and Criminal Justice and Licensing Scotland Act 2010.
The 28 year old was also charged with resisting arrest, which led to the injury of a police officer.
In addition Jet2.com has banned them for life.
Phil Ward, managing director of Jet2.com, said: "Our Onboard Together initiative commits us to stamping out disruptive passenger behaviour to protect our customers, staff and airport colleagues.
''This pair's behaviour was totally unacceptable and it's shocking that their reported actions led to a police officer being injured.
''Passengers should be in no doubt that the consequences of drunken and offensive behaviour both in airports and on aircraft do lead to arrests, charges and bans.''
Insp Bob Smith, Airport Police Commander, Glasgow Airport, Police Scotland Border Policing Command, added: " Violence, drunkenness and verbal abuse will not be tolerated in our airports or onboard aircraft and will be dealt with robustly.
''People who engage in this type of behaviour will find that their holiday has ended before it begins.

Mark Johnston, operations director at Glasgow Airport, added: ''Through our campus watch initiative, we work closely with our airline partners, retailers, caterers and Police Scotland to identify anyone who may cause disruption, as was the case with these two individuals.
'' For many, their holiday begins the moment they arrive at the airport and we want all of our customers to have a safe and memorable journey. Anyone who acts in a disruptive or abusive manner will not be welcome at Glasgow Airport.''