'Paisley has won' despite Culture Bid defeat
8 December 2017, 07:28 | Updated: 8 December 2017, 08:12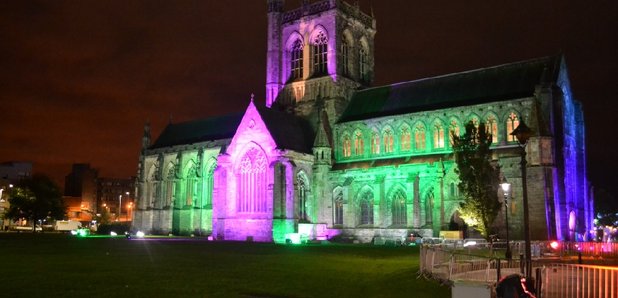 Paisley has "won" despite not becoming the UK City of Culture 2021, according to organisers.
Coventry took the title, beating off competition from the Renfrewshire town, Stoke-on-Trent, Sunderland and Swansea.
After a four year campaign, those behind the bid believe Paisley has benefited and are positive its progress will continue.
Renfrewshire Council Leader and chair of the Paisley 2021 Partnership Board Councillor Iain Nicolson said: "Naturally disappointed, but we're in a competition and in any competition there's a potential not to win.
"We didn't plan to lose, we were aware of it, but we have planned for the aftermath.
"There's a lot of planning which has went into maintaining momentum and energy into.
"There's no doubt about it, Paisley has won through this process.
"It's on a national platform, it's raised its profile and everyone in Paisley is on a buzz from being in the competition."
The preparations in the event of a loss included plans for investment into buildings, facilities and communities.
There is also potential for the town to bid again for a future UK City of Culture title.
Visual artist Mandy McIntosh said: "I know that the momentum will continue. There are things in place that were going to happen anyway, with or without the bid.
"The other thing is, I know that the consciousness has been raised in Paisley. People are very much more aware of their potential and their creative capacity.
"So I feel alright, I feel better than I thought (I would)."
Jamie Mallan, of the town's Tannahill Centre, said: "I'm gutted, I can't take that away. But Mandy's right, there's been so much work put into this.
"We're not going to be the City of Culture in 2021, but in four years' time there has been a massive investment to our arts and infrastructure.
"People in Paisley will be engaging with arts in different ways than they have been in the past."