Overtime costs NHS more than £26M
24 February 2018, 08:06 | Updated: 24 February 2018, 08:10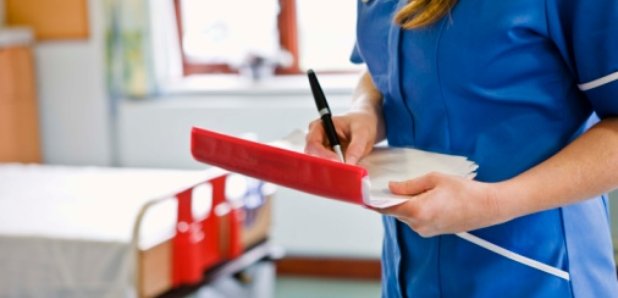 NHS boards across Scotland paid out more than £26 million in overtime to nurses and midwives last year, new figures have revealed.
The figures were released at the same time Scottish Labour bosses launched a consultation on how to tackle the NHS "workforce crisis".
It will examine issues including career progression and pay for both NHS and social care staff.
Labour's consultation comes as the Scottish Conservatives published details released under Freedom of Information on NHS overtime spending.
The overall bill for extra hours worked by nursing and midwifery staff in 2016-17 totalled £26,538,293.
That is down from the previous year, when overtime costs amounted to £27,109,290 but significantly up from £21,726,537 in 2014-15.
Overtime costs varied across the country, ranging from almost £8.8 million in NHS Greater Glasgow and Clyde - Scotland's largest health board - to less than £2,000 in NHS Western Isles.
Scottish Conservative health spokesman Miles Briggs said: "The sheer scale of the cost here exposes just how badly the SNP has planned the NHS workforce over recent years.
"It shouldn't have been a surprise that Scotland's population has increased and aged, yet the SNP government was caught flat-footed.
"Now health boards are having to shell out tens of millions in overtime payments just to plug the gaps.
"The SNP cannot blame anyone else for this. It is in sole charge of health, has been for more than a decade, and should have solved this problem long before now."
Labour said its consultation would look at the need for better workforce planning to cope with the needs of Scotland's ageing population. and would also consider how to clamp down on the costs of using agency staff.
Health spokesman Anas Sarwar said: "Scottish Labour is clear that solving the workforce crisis will go a long way to both addressing many of the current issues in our NHS and in social care, but also in preparing the health and social care sector for challenges such as the stubborn gap in health inequality, and an increasingly older population."
Labour has already established a workforce commission to examine the causes of staffing difficulties in the NHS.
Mr Sarwar added: "This year is the NHS's 70th birthday, and only Labour is working to seriously examine the issues that have created this workforce crisis - and develop the blueprint we need to ensure our most cherished public service is fit for the next 70 years."
A spokesman for Health Secretary Shona Robison said: "This is staggering hypocrisy from Labour and the Tories. The SNP has delivered all-time record high NHS spending and staffing, while Labour in office threatened to cut services the SNP then saved - and the Tories are doing huge damage to the NHS in England.
"Labour have only now launched their so-called workforce consultation, after they promised almost exactly a year ago they would launch a commission within weeks. And the Tories have zero credibility given that their tax plans would leave a half-billion pound plus hole in the budget for the NHS and other key services.
"Unlike in England, we have also retained bursaries and free tuition for nursing and midwifery students.
"Annually, the NHS spends over £6.5 billion on staffing, and payments made for overtime - which is cheaper than paying expensive agencies and ensures money goes to NHS staff - represents less than 0.4% of the overall staffing budget."