New Contract To Reduce Workload For Scotland's GPs
13 November 2017, 11:59 | Updated: 13 November 2017, 12:01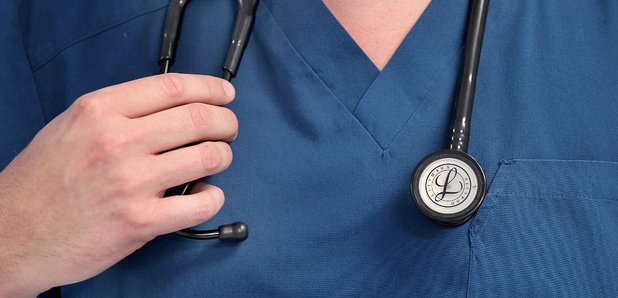 A new contract for Scotland's GPs will reduce their workload at the same time as bringing in a minimum earning expectation of just over £80,000.
The Scottish Government will also provide an extra £30 million over the next three years to help GPs reduce the risks associated with owning or leasing their own premises.
The new GP contract promises a "refocusing" of the role of family doctors as "expert medical generalists".
As part of this change, some duties currently performed by GPs will be carried out by other healthcare professionals in the wider primary care team - such as vaccinations and community mental health services - while pharmacists will deal more with repeat prescriptions and drug reviews for patients.
A change in the way the service is designed will allow doctors to present more time with patients where this is needed, particularly benefiting those with several complicated medical conditions.
Doctors' leaders at the British Medical Association (BMA) Scotland have been involved in drafting the new contract - which they say could make general practice "fit for the future".
Dr Alan McDevitt, chair of the BMA's Scottish GP committee said: "This contract offers solutions to the pressures faced by general practice.
"By expanding the primary care team and working with integration authorities to improve patient access to services delivered by other professionals, such as practice nurses, pharmacists and physiotherapists, GPs can have more time to concentrate on being GPs.
"The additional funding attached to this contract is a significant investment and demonstrates the value placed on the role of general practice in the NHS in Scotland.
"The new contract offers income stability and reduced business risk to individuals."
A new funding formula will be introduced for GP practices that "better reflects practice workload" under the new contract while a minimum earnings expectation is planned to to ensure no GP partner earns less than £80,430 (including pension contributions) by April 2019.
That could mean that one in five GP partners are better off, according to the Scottish Government.
GPs will now vote on whether to agree the new contract, with a ballot taking place between December 7 2017 and January 4 2018.
The result of this will be discussed at the BMA's Scottish GP committee on January 18 2018, where a decision will be taken on whether to accept the deal.
Speaking during a visit to a GP practice in Clydebank, West Dunbartonshire, Health Secretary Shona Robison said: "GPs tell us they want to spend more time with patients with undiagnosed illness and less time on bureaucracy, while patients say they want better access to GPs when they really need them. We have listened and, I believe, we have achieved that balance.
"These changes will give patients the right care in the right place, and give those who need to see GPs the most the time they need.
"Patient safety is at the very heart of this agreement and is the central principle guiding how changes will be implemented.
"We've worked closely in partnership with the British Medical Association on shaping the future of general practice and primary care, and we are confident that this contract best supports Scotland's healthcare needs while also making general practice an even more attractive career prospect for doctors."