New benefit for young carers in Scotland
21 June 2019, 17:22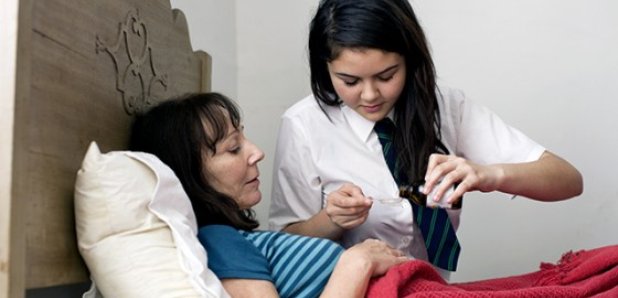 Teenagers who act as carers will be eligible for a new benefit from the autumn.
The Scottish Government said those aged 16 to 18 will benefit from a new £300 social security payment.
The Young Carer Grant will be payable to those who look after someone receiving one or more of a range of disability benefits.
Applications can be made online, over the phone or by post.
The Government said eligibility is being widened since regulations were laid in the Scottish Parliament to include all 18-year-olds and not just those in education.
Social Security Secretary Shirley-Anne Somerville said: "This is the first time young carers aged 16 to 18 will be given a cash benefit to spend as they choose.
"We will be making these payments at what could be a pivotal stage in their lives - when they may be finishing school, looking for employment or starting further education or training."
Ms Somerville added: "Young carers make an invaluable contribution to society but many have difficulty participating in the normal activities their peers can enjoy.
"The Young Carer Grant will help ensure they are treated with the dignity, fairness and respect they deserve."
The Government said it is investing £600,000 to support nearly 2,000 young carers in 2019-20.
The new benefit will be paid to young people caring for someone in receipt of one of more of the daily living component of personal independence payment; the middle or highest care rate of disability living allowance; child disability living allowance; attendance allowance; armed forces independence payment, and constant attendance allowance.