Murray Set To Take Fight To Federer
10 July 2015, 08:17 | Updated: 30 March 2016, 13:50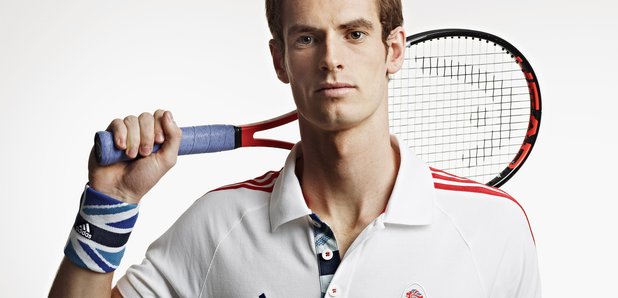 Andy Murray's coach Jonas Bjorkman has urged the Scot to fight fire with fire and attack Roger Federer in Friday's Wimbledon semi-final.
Bjorkman was brought into Murray's back-room team in March to work with Amelie Mauresmo at adding more variety and aggression to the British number one's game.
Murray has thrived under his new sense of freedom, enjoying his best ever clay-court season and stringing together 10 consecutive victories on grass, which included winning a fourth title at Queen's last month.
The 28-year-old's fresh attacking blueprint, however, will undergo its stiffest examination yet on Friday, as Murray bids to inflict a first ever defeat on Federer in a Wimbledon semi-final and prevent the 17-time major champion from claiming a record eighth title at the All England Club.
Federer has typically played the role of aggressor in previous meetings, with Murray using his speed and guile to counter-punch the Swiss, but Bjorkman believes his the Scot should stick to his guns and attack this time around.
"That will still be the best way, absolutely. We're trying, Amelie and I, to get him to be more comfortable at the net and be more aggressive.
"That's what he was asking me to come into the team and help out with and it will take some time because at big tournaments it's hard to do that straight away.
"But there's no doubt he has the potential to do it. He has the legs, he's one of the fastest guys out there, he's super strong and he can attack in behind when he's under pressure.
"Even against someone like Roger that is a good way to play. It puts off the guy who wants to come in - he wants to move forward but then all of a sudden he has to go back.
"So definitely, a way to beat someone who is very aggressive is to be very aggressive yourself.''
Murray has dropped just two sets on route to the semi-finals this year and Bjorkman insists the shoulder injury that proved problematic in round three is no longer causing the Briton discomfort.
"If he had issues before, it was good in the match and it felt strong today in the warm-up,'' Bjorkman said.
"Andy is playing with tons of confidence right now and he's had a great season, the whole team has done a great job with him.
£He just has to go and prove it. When you get to his fitness level and have the confidence of winning so many matches, you just have to keep going.''
Federer has won the duo's last three meetings, including a 6-0 6-1 demolition at the ATP World Tour Finals in November, but their most recent clash on grass remains Murray's Olympic triumph on Centre Court in 2012.
That victory came just a month after the Swiss had beaten Murray to win Wimbledon and Federer's form at the All England Club this year suggests he may be ready to add another crown.
"I didn't think Roger was going to win another one,'' three-time champion John McEnroe said.
"But every time I watch him play like this, you've got to think, 'Well, of course he's got a chance if you're playing this well'.
"But to beat Murray, and in all likelihood Novak Djokovic, to do that back-to-back, best-of-five, that's a tough situation for Roger.
"So that's why I've picked Murray to win the tournament but it's going to be an incredible match.''