Murray Seeks Consistency
6 July 2015, 07:14 | Updated: 30 March 2016, 13:50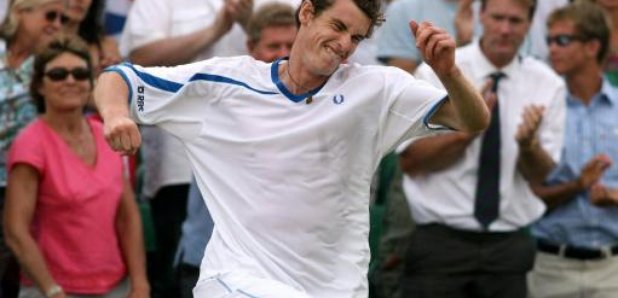 Andy Murray admits he needs to cut out his "little dips'' during matches as the Scot prepares to do battle with big-serving Ivo Karlovic in the Wimbledon fourth round.
Murray booked his place in the last 16 on Saturday with a four-set win over Andreas Seppi but the 28-year-old had to overcome a third-set blip, which saw the Italian win six games in a row.
Seppi is the only player to have taken a set off Murray in his three opening rounds but while the Briton has shown glimpses of his best form, there have also been lapses in concentration that better opponents would punish.
"I feel like I'm playing very well,'' said Murray, who plays Karlovic second on Centre Court on Monday.
"There's obviously that period in the third set (against Seppi) that wasn't great, then also against (Mikhail) Kukushkin, when I was up 5-3, then there was like a 15-minute period there where my level dropped. But the rest of the time it's been very good.
"I just need to try to cut out those periods in the matches. Rather than have a 15 or 20-minute lull, make it a five or six-minute lull.
"You can't play at the highest level for three or four hours, you're always going to have little dips, but maybe they've been a bit too long.''
Murray has never lost to 23rd seed Karlovic in five previous meetings but the 6ft 11in Croatian, who knocked out Jo-Wilfried Tsonga on Saturday, is a formidable prospect on grass.
Karlovic tops the tournament leaderboard with 136 aces so far and he has also won more points on his first serve than any other player in the opening three rounds.
"Obviously he's served extremely well this tournament,'' Murray said.
"The grass helps in some ways because it's not bouncing as high as it might on a hard court or a clay court.
"But it's mainly just the fact that he can hit so many of the angles on the court.
"He serves and volleys too. He's a very solid volleyer.
"You can't just pat the return back into play, you need to try to do something with it, so it's tough.''
Murray said the shoulder problem that prompted him to call for the trainer against Seppi had been troubling him for a few days but insists it just "stiffens up'' and is "not a major concern''.