More Pupils Contacting Childline Over Exam Stress
12 May 2017, 06:26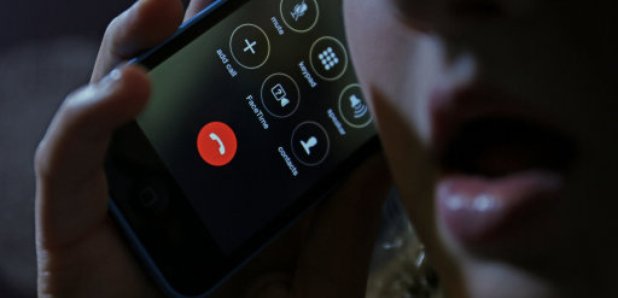 The number of children from Scotland contacting the Childline service over exam stress has increased, according to new figures.
Counselling sessions for girls who gave their location as Scotland jumped from 53 in 2015-16 to 108 in 2016-17.
Contacts from boys were less frequent but they rose from five in 2015-2016 to 20 last year, NSPCC Scotland said.
With some callers not giving their gender, the total number of counselling sessions delivered to children in Scotland rose from 106 to 150 over that period.
They are among thousands of children across the UK who contact Childline for help as they struggle to cope with the pressure of exam stress.
UK figures reveal that Childline delivered 3,135 counselling sessions on exam stress in 2016/17 - a rise of 11% over two years.
More than a fifth of sessions took place in May as pupils faced upcoming exams, with many youngsters telling counsellors they were struggling with subjects, excessive workloads and feeling unprepared.
Joanna Barrett, acting national head of NSPCC Scotland, said: ''Every year we hear from thousands of children who are struggling to cope with the pressure to succeed in exams.
''For some, this can feel so insurmountable that it causes crippling anxiety and stress, and, in some cases, contributes to mental-health issues or even suicidal thoughts and feelings.
''Exams are important but worrying and panicking about them can be counterproductive, leaving young people unable to revise and prepare.
''It is vital that young people are supported by family, friends and teachers during the exam period to help them do the best they can.
''Childline is also here 24/7 for any young person needing confidential support and advice.''
Children aged 12-15 were most likely to be counselled about exam stress.
However, this year saw the biggest rise among 16 to 18-year-olds, many of whom will have been preparing for National exams and Highers as well as GCSEs and A-levels in England to determine university places.
Calls from the age group rose by 21% from 697 counselling sessions in 2015/16 to 844 in 2016/17.
The charity said young people are consistently telling counsellors exam stress can contribute to depression, anxiety, panic attacks, excessive crying, low self-esteem, self-harming and suicidal thoughts, or even make pre-existing mental health conditions worse.
Childline founder and president Dame Esther Rantzen said: ''I am very distressed that so many young people are turning to Childline because they have nobody else to confide in safely when they are desperately anxious.
''We need to recognise how stressful exams can be and reassure our young people and support them through these tough times which I remember only too well in my life, and my children's lives.''
The NSPCC has various tips for dealing with exams, including advising young people taking exams to ensure they take regular breaks from revising and do some exercise, as well as going to bed at a reasonable time.
It advises parents and carers not to place unnecessary pressure on children to gain certain grades, be supportive and encourage children to take regular breaks, eat snacks and exercise.