Further possible sightings of missing Liam in Germany
16 February 2018, 10:36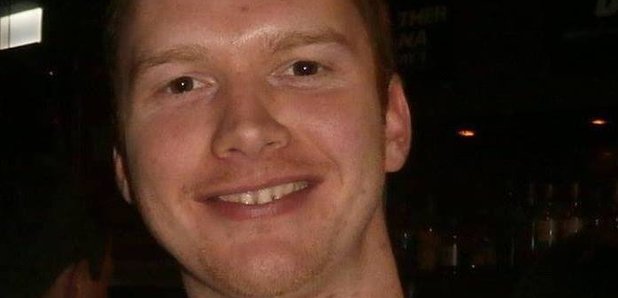 The 29 year old, from Inverness, vanished in Hamburg in the early hours of Saturday.
A post on the Find Liam Colgan Facebook Page says: "There have been further sightings of a CONFUSED man saying he is from Scotland. We really need your help now to try and narrow down the search. If you see him please assist him and contact Hamburg police on 040 4286 56789 or 110."
An earlier post read: "Yesterday morning, a possible sighting of Liam was reported in the BUXTEHUDE area of Hamburg. The witness reported that the individual concerned appeared confused and spoke English. Furthermore, police dogs have been able to pick up a scent in the area which indicate Liam was not there for long.
"These developments lead us to believe Liam may well have moved on to another area."
His brother Eamonn said CCTV footage had been picked up of him walking alone.
Speaking to reporters in Germany, he said: "There have been a couple more potential sightings that the police are currently working on and reviewing CCTV on those areas.
"There is a recording of Liam in the Reeperbahn area.
"It isn't actually outside the pub. It's further along the Reeperbahn towards the train and subway stations.
"After that there is no other image of Liam. I don't know the exact location. It's some sort of gaming area, I think he was outside there.
"He is seen walking alone, as we thought he would have been.
"We don't know much more at this time."
Eamonn, 33, was supposed to be getting married in two weeks' time and Liam had organised the trip to Hamburg and was in charge of the arrangements.
The group arrived in the city on February 9. They had visited a few bars and had splintered, and the last place they were in was called the Hamborger Viermaster.
Eamonn said: "We thought Liam had left just a couple of minutes before us.
"When he wasn't waiting for us outside, there was no reason to panic.
"He'd organised the whole trip so he'd researched the city and knew better than any of us how to get home."
When Eamonn woke the next morning, his brother was not there.
He added: "That's when panic set in. I was sharing a room with him.
"We looked in all the other rooms but there was no sign of him."
After discovering Liam was missing, Eamonn - a policeman himself - contacted police in Hamburg who have since been in contact with hospitals and taxi companies and have interviewed witnesses.
Search dogs have also been used and Liam's picture circulated online and to media outlets.
A Facebook group has also been set up called Help Find Liam Colgan, and a video plea was made by Dundee United captain Willo Flood.
Police in Hamburg said on Wednesday they still hope to find Liam alive.
However, Eamonn said until his family finds out what happened, the wedding will not be a priority.
"The wedding is not even a thought to me or my fiancee.
"It won't be going ahead without Liam."