Man Stabbed To Death Outside Glasgow Party
8 August 2016, 12:10 | Updated: 8 August 2016, 12:13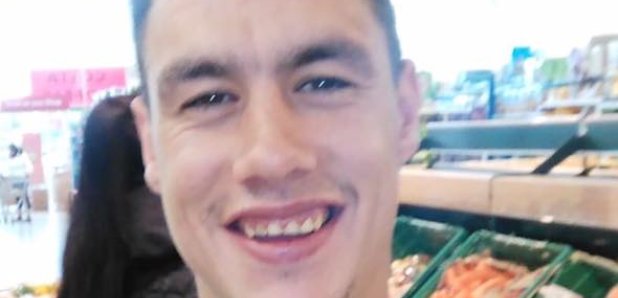 A party-goer who was killed in a disturbance outside a 21st birthday celebration was murdered, police have said.
Gary Weir, 24, from Eddlewood Court, Glasgow, was stabbed and fatally wounded after attending a function at Shettleston Juniors' football ground in the city on Saturday.
Three men - aged 23, 35 and 26 - were seriously injured in the incident and taken to Glasgow Royal Infirmary, but have since been discharged.
Police officers are now interviewing those who were at the event and are also reviewing CCTV footage from the area.
Following the results of a post-mortem examination, Police Scotland revealed a murder investigation have been launched.
Detective Chief Inspector Allan Burton, from Police Scotland's major investigation team (west), said: "A murder inquiry has now been launched and extensive enquiries are being carried out by detectives to trace who is responsible.
"We are prioritising the interviewing of those who were at Shettleston Juniors on Saturday night as well as reviewing CCTV footage from the area.
"Detectives will be carrying out door-to-door enquiries to gather more information on the circumstances surrounding this incident.
"I would appeal to anyone who attended Shettleston Juniors Club on Saturday night, or anyone who was outside around the time of the incident, to come forward as they may have information that is vital to this investigation.''
Mr Weir was taken to Glasgow Royal Infirmary following the disturbance at about 12.35am on Sunday but died soon after arrival.
It is understood his family are still mourning the death of his 19-year-old sister Claire in 2012.
Relative Mick Weir posted on Facebook: "Heart's in pieces, four years of heartbreak isn't enough for this family?
"We lost a brother and a lot of people have lost a great friend who would never walk past someone he knew without shaking hands with them.
"You're back with Claire brother, so rest easy.''
Shettleston Juniors said in a message: "We are all saddened by the sad news of the young boy that lost his life last night just yards from the club.
"The boy was attacked by males as they walked away from the premises. Our thoughts and prayers are with the boy's family.''
Easthall Residents Association described Mr Weir as "one-in-a-million'', posting on their Facebook page: "Gary's larger-than-life personality will be sorely missed around Easthall, he was always full of fun.
Anyone with information is asked to contact Police Scotland on 101 or Crimestoppers on 0800 555 111.