Man Found Guilty of Chhokar Murder
5 October 2016, 11:20 | Updated: 5 October 2016, 12:21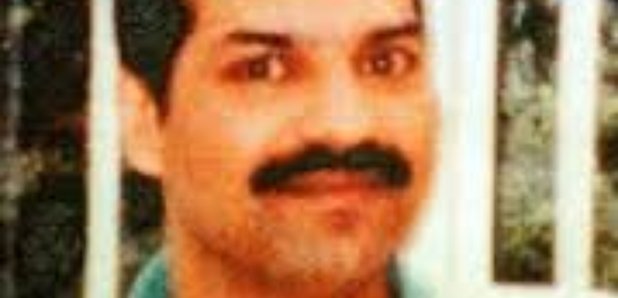 A man has been found guilty of murdering waiter Surjit Singh Chhokar more than 17 years ago in a retrial under double jeopardy laws.
Ronnie Coulter, 48, was convicted by a majority of stabbing the 32-year-old as he returned from work in Wishaw, North Lanarkshire, on November 4 1998.
The jury took around 10 hours over three days to find Coulter, of Overtown, Wishaw, guilty following a four-week trial at the High Court in Glasgow.
A string of further charges, including an accusation that Coulter forged Mr Chhokar's signature on a £100 giro cheque on the day of his death, were dropped during the trial.
Coulter denied the charges and blamed his nephew Andrew Coulter and David Montgomery for the murder. Giving evidence the pair admitted being present at the scene but denied murder.
Ronnie Coulter's sister Margaret Chisholm told the court he told her he had got away with the perfect murder.
The case is the second to be retried after Scotland's centuries-old double jeopardy law was reformed in 2011, enabling the conviction of World's End killer Angus Sinclair in 2014.
Coulter was previously acquitted when he stood trial in 1999 and Andrew Coulter and Mr Montgomery were also acquitted following a subsequent trial.
Two official inquiries were ordered after the original trials over Mr Chhokar's death. One made allegations of ''institutional racism''.
Following the publication of the reports in 2001, the then Lord Advocate, Colin Boyd QC, said the Chhokar family had been failed by the police and prosecution services.
In his last interview before his death in November 2015, Mr Chhokar's father said he his only wish was that those responsible for his son's death "face justice''.
Mr Chhokar's partner Elizabeth Bryce had told the court how blood "flew out'' of the victim when he collapsed after telling her "they've stabbed me''.
Giving evidence, she said she ran outside when she saw him being attacked in front of her home in Garrion Street, Overtown, after he returned home from work at an Indian restaurant.
Ms Bryce sobbed in the witness box as she told how three men, who she identified as Ronnie Coulter, his nephew Andrew Coulter and David Montgomery, left the scene and Mr Chhokar told her he had been stabbed.
She said: "He walked up to his car and he had his arms on top of the car and he put his head on his hands. The next thing I heard a horrible noise.
"The blood just flew out of him and he just fell. He flopped down and fell on the ground.
"I just didn't believe it - he was dead.''
Ronnie Coulter will be sentenced on October 31.
Detective Chief Superintendent Clark Cuzen praised the strength of the Chhokar family.
He said: "If Darshan Singh Chhokar was alive today, I can only imagine his feelings at seeing justice being served.
"It is important to recognise the tireless campaigning for justice over the years by the Chhokar family and their lawyer, Aamer Anwar. I hope they can take some comfort from today's verdict.''
He added: "Whilst we were unable to find evidence of racial motivation at the time of the murder, there was evidence to support the fact that Ronnie Coulter described Surjit using racist terms when confessing to the murder.
"Coulter has been cowardly for showing absolutely no remorse for his crimes and the fact that he has actively and deliberately tried to evade justice for years speaks volumes about the individual.
"Surjit Singh Chhokar was a well-liked member of the community and did not deserve to be the victim of a sustained period of intimidation which ultimately led to his murder.
"The Chhokar family has been robbed of their son and has endured years of uncertainty and our thoughts remain with them today.''