Lothian Buses strike called off after deal agreed
10 August 2019, 11:33 | Updated: 10 August 2019, 11:34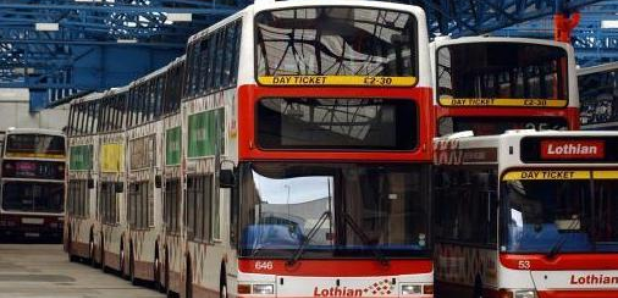 A strike by bus drivers in Edinburgh has been called off after a deal was agreed with bosses.
Drivers for Lothian Buses had been due to strike on the first day of the Edinburgh Fringe Festival, August 2, because of the dispute.
The strike was suspended two days before the action was supposed to take place after "sufficient progress" in the talks with the Unite union.
A deal has now been agreed on behalf of the 1,700 union members involved with 75.5% in favour of the move on a 67% turnout.
Richard Hall, managing director said: "We are pleased that the deal agreed between Lothian and Unite has been approved by union members.
"By accepting this deal, the business has avoided damaging strike action which we are sure will be welcomed by both residents and tourists across our city."
The agreement also includes the appointment of an independent officer from Edinburgh City Council to address concerns that had been raised over a "hostile" culture at the bus firm.
Unite regional industrial officer, Lyn Turner, said: "Unite is pleased that our membership have agreed to the latest set of proposals which address the central issues at the heart of this long-running dispute.
"It was only right that further assurances were given on fully addressing the bullying and hostile culture which has existed at Lothian Buses.
"Unite would like to thank the people of Edinburgh for their patience and the great support which they have given to the workers, and also to those representatives at the City of Edinburgh Council who have worked positively with us to resolve this dispute.
"There is hard work ahead to ensure that the workplace culture improves, and Unite will play our full part in delivering a service which the workers and the public can be fully proud of."