Lamont Calls For Scotland To Show Self-Belief
28 January 2016, 07:53 | Updated: 30 March 2016, 13:50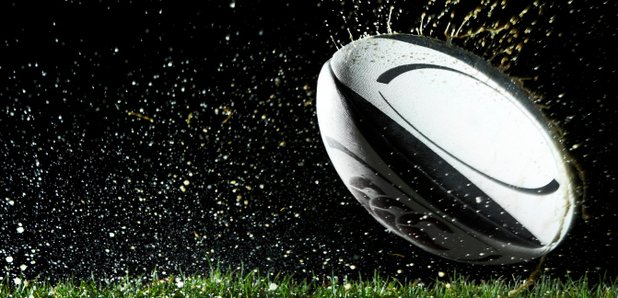 For too long Sean Lamont has been fed up seeing Scotland run out to face their rivals with defeat already etched across their faces before a ball is even kicked.
The father figure of Vern Cotter's Dark Blues squad believes the natural pessimism that comes with being born into this rain-soaked corner of the earth has done his nation down.
Where they have the talent, skill and physical attributes to match the best in the world, Scotland - Lamont claims - have been out-gunned when it comes to reserves of mental strength.
Last year's RBS 6 Nations whitewash is the perfect example.
There were bright starts in each of their first four clashes with France, Wales, Italy and England but each ended in narrow defeats before title-chasing Ireland dished out one last drubbing for good measure.
But the 35-year-old Glasgow wing believes an extra dash of self-belief could have made all the difference.
Asked to explain why the Scots have waited 17 years since their last Championship title - when the competition was still a five-team affair - he told Press Association Sport: "There are many reasons and unfortunately not many are an easy fix. But the biggest one for me is a lack of confidence and self-belief.
"Man-for-man we've got an equally-talented group of players. But people always expect us to lose - when everybody writes you off, sometimes these things creep in.
"It's a Scottish trait. We're very humble and self-deprecating as a nation. It doesn't matter who you are. If you're the best player in the world but lack confidence, you'll never do well.
"I've played in England and Wales and there is a different mentality down there. Up here, if someone makes a mistake they really beat themselves up over it.
"But I think the World Cup has definitely helped us with that. It's shown we can compete.''
The former Northampton and Scarlets veteran was part of a squad that shook off the shackles of Scottish gloom as they came within a whisker of a place in the semi-finals at England 2015.
Craig Joubert's controversial last-gasp penalty call ultimately gave Australia the last laugh but Lamont was at least pleased to see his side back themselves both physically and mentally.
However, he warned: "The World Cup was several months ago now and if we don't improve on last year's Six Nations then the World Cup means nothing.
"We know we're capable of doing well - now we just have to realise it.
"Last year's whitewash was one of the most soul destroying moments of my career. These things stay with you. They bloody hurt.
"If we suffer something similar this year it will mean we haven't moved forward at all in the last year and that will be hard to take.''
Lamont is just the second man to have ever earned 100 caps for Scotland but despite featuring in 10 Six Nations campaigns, the closest he has come to a winner's medal is the third-place finishes of 2006 and 2013.
Although he refuses to contemplate retirement from the international game, the prospect of going out on the back of a victorious campaign is an alluring one - and closer than ever, according to Lamont.
"We've managed to finish third a couple of times but nowhere near the top,'' he admitted. "Most of the time we've been floating about down the bottom of the table.
"A grand slam would be a dream come true - even a win. To be honest a damn good performance would be good enough for me.
"I want us to perform the way I know we can play. Unfortunately in the past, we've always fallen short.
"To top my career of with a win would be great, not only for myself but for the whole of Scottish rugby. That's our plan and it's just about getting everything right in each of the games.''