Kyle Edmund ends Andy Murray's 12-year reign as Britain's number one
5 March 2018, 07:09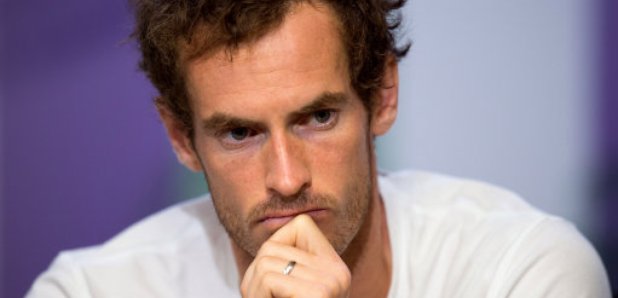 Andy Murray's near 12-year reign as British number one has come to an end, with Kyle Edmund taking over the mantle.
The ATP rankings on Monday morning show Edmund at a career high of 24 while Murray slips to 29 after the 500 points he collected for winning last season's Dubai Championships come off.

It is the first time since July 10, 2006, when a 19-year-old Murray overtook Greg Rusedski after reaching the fourth round of Wimbledon, that the Scot has not been British number one.

Murray's fall is the result of the hip injury that has sidelined him since Wimbledon last summer and for which he underwent surgery in January.

It was not the way Edmund had hoped to become top Brit, with the Australian Open semi-finalist saying: "It is humbling to become the British number one and, perhaps unwittingly, as Andy has dropped down in rankings due to his injury."

Edmund, who in a sign of his growing profile has agreed a partnership with British Airways, said: "As proud as I am, I would have been much happier had Andy stayed healthy and occupied his place at the very top where he belongs.

"Wishing Andy a speedy recovery and I hope to battle it out with him in a more legitimate fashion in years to come. I'll continue to work hard and represent Great Britain as best as I can."

Edmund has had his own short lay-off since his spectacular breakthrough in Melbourne, missing Britain's Davis Cup tie against Spain as he recovered from his exertions and then being forced out of the clay-court events in Buenos Aires and Rio due to illness.

But the 23-year-old has now recovered and will make his return to the ATP Tour at next week's BNP Paribas Open in Indian Wells, the first Masters tournament of the season.

Edmund said: "I've unfortunately been away from the courts for the last couple of weeks due to a bad dose of the flu virus but I am now back on track and excited to get back to it. I'm all set and ready to play in Indian Wells and Miami."