Irn-Bru maker shrugs off costs with higher profits
27 March 2018, 13:17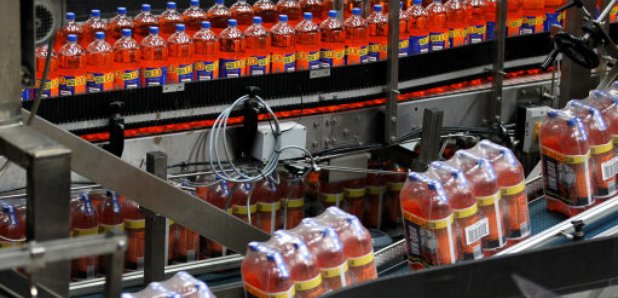 AG Barr has shrugged off higher costs and posted a jump in full-year profits, but experts have cautioned that future performance will hinge on whether its sugar-free recipes keep customers sweet.
The Irn-Bru maker reported a 4.2% rise in statutory pre-tax profits to £44.9 million for the year to January 27, on an 8% rise in revenues to £277.7 million.

That is despite the impact of the weak pound, which has driven up the costs of sugar and packaging that are priced in euros, and headwinds caused by economic volatility and Brexit uncertainty.

The company said the UK soft drinks market performed "reasonably well" over the past 12 months, with growth of 2.9% on a value basis and 0.5% in volume, in light of inflation and "individual brand pricing dynamics".

AG Barr said it cut down on promotions for its carbonated drinks, leading to higher prices and lower volumes, though its market share grew overall.

Irn-Bru saw its biggest ever year of sales, up 8% over the period, while Rubicon sales rose 5.3% and Funkin increased 25%.

Chief executive Roger White said: "The UK economic landscape is expected to remain uncertain for business as a whole, with regulation, changing customer dynamics and consumer preferences adding further volatility for the soft drinks industry.

"We have a strong and flexible business model and a growing portfolio of brands, both established and nascent, which reflect the requirements of today's changing consumers.

"We remain confident in our ability to capitalise on the opportunities to grow our business and deliver long-term value to shareholders."

AG Barr shares were up around 3.6%.

Nicholas Hyett, an equity analyst at Hargreaves Lansdown, said AG Barr's performance over the new financial year will hinge on its low-sugar recipe which is meant to head off a Government levy on soft drinks due to come into force in April.

He said: "The key to success in the coming year is the performance of the lower sugar Irn-Bru recipe, both the new Irn-Bru XTRA variant and reformulation of the main line.

"The tonic that's 'made from girders' is famously sugary, and would have fallen foul of the new sugar tax due to be introduced next month."

AG Barr expects up to 99% of its portfolio to contain less than 5g of total sugars per 100ml before the soft drinks levy is enforced, which has meant cutting sugar content of some products by up to 70%.

The Government's levy is aimed at tackling soaring obesity rates and relates to the sugar content of drinks, with a higher amount charged for the most sugary beverages.

"The reformulation means it will no longer face the levy, and worries that a lower sugar content would dent demand from its legions of fans seem to have proven unfounded - so far at least," Mr Hyett said.

"We remain impressed with AG Barr's ability and willingness to innovate."