Holyrood Suspended After Westminster Attack
22 March 2017, 16:40 | Updated: 22 March 2017, 17:11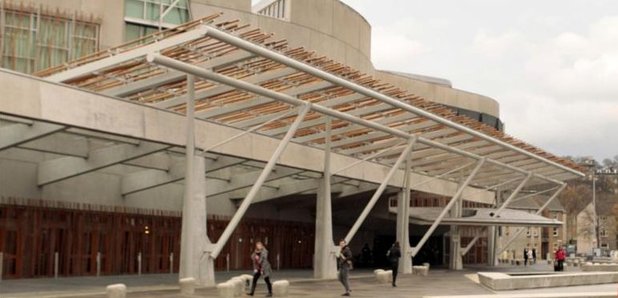 A debate on whether to call for a second Scottish independence referendum has been suspended at Holyrood after a major terrorist incident at the Houses of Parliament.
MSPs were due to vote following the second day of debate on First Minister Nicola Sturgeon's call for a fresh ballot on leaving the UK.
Holyrood Presiding Officer Ken Macintosh took the decision to suspend business amid calls from some members for the debate to be halted out of respect after a policeman was stabbed and his attacker shot by officers at Westminster.
Ms Sturgeon tweeted: "My thoughts are with everyone in and around Westminster caught up in this dreadful incident - and with the brave emergency services.''
Conservative MSP Murdo Fraser had earlier called for business at the Scottish Parliament to be suspended but was told by deputy presiding officer Linda Fabiani it would continue.
Mr Macintosh later told the chamber: "Members will be aware and members of the public too will probably be aware from social media and other news reports they are following on their phones that there's been a serious incident at Westminster and Westminster itself has been locked down because of security concerns.
"I've certainly no wish to cause undue alarm here and security has been increased here, but I'm also aware and the business manager and I have discussed this, that the fact that our sister Parliament has had a serious incident is affecting this particular debate and is affecting the contribution of members and so it is for that reason we are deciding to suspend the sitting.''
Brexit Minister Mike Russell said: "Everybody is distracted. There's clearly also an element of solidarity and we don't know what has taken place, so I think it's entirely the right decision.
"Any attacks on a parliament are an attack on all democracies. It looks very serious indeed, so it's the right thing to do and I think people would have expected it to happen."
The decision was welcomed by Scottish Conservative leader Ruth Davidson, who tweeted: "Very pleased that sense has won the day and Holyrood has been suspended until we have a better understanding of what is going on in WM.''
Some MSPs had earlier walked out of the debate, with Conservative MSP Fin Carson tweeting: "I have left chamber. I can't understand how this debate can go on. At least a suspension would have shown some respect.''
An email issued to MSPs, staff and Holyrood pass-holders from the Scottish Parliament chief executive's office said: "We are aware of a developing situation at Westminster this afternoon and are monitoring matters very closely.
"While there is no intelligence to suggest there is a specific threat to Scotland, Edinburgh or Holyrood, we have increased security with immediate effect at the Scottish Parliament as a precaution.
"In the meantime, we would ask all building users to be vigilant whilst going about business and also when leaving or coming to Parliament.''