Half Of Us Would Report Drink-Driving
14 December 2015, 07:26 | Updated: 30 March 2016, 13:50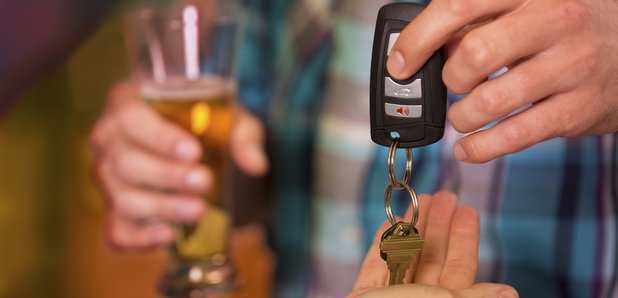 Almost half of motorists would call the police if they saw a stranger getting behind the wheel when clearly over the drink-drive limit, according to new research.
Some 49% of people would alert the authorities if they spotted someone who had drunk too much getting ready to drive, the survey of 29,568 motorists found.
This figure plummets when the situation involves a friend (3%) or relative (2%), although 78% said they would take away the car keys and call a cab if it arose when they were meant to be getting a lift home from a Christmas party.
The research was commissioned by motoring organisation the AA to mark the launch of its joint anti-drink-drive campaign with Irish whiskey brand Jameson.
AA president Edmund King said: "There are more temptations to drink and drive at this time of year but there is also more likelihood of being caught as half of drivers would report a drink-driving stranger and most police forces will breathalyse all those in crashes.
"Worse public transport, more parties or relatives to pick up should not be an excuse to drink and drive.''
Latest Department for Transport figures show the annual number of drink-drive fatalities in Britain has fallen significantly from 1,640 in 1979 to 230 in 2013.