GPs can work up to 89 hours a week
8 April 2018, 06:30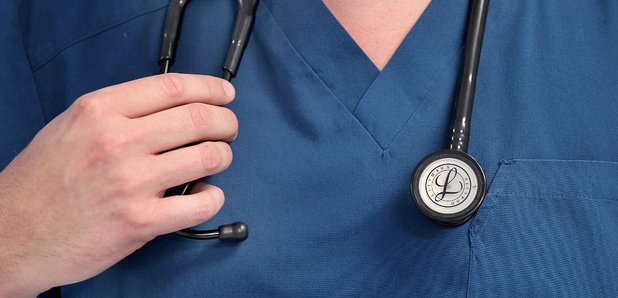 GPs in Scotland can be working almost 90 hours a week, new figures have revealed.
While three fifths (61%) of family doctors work 39 hours a week or less, there are 371 who are working at least 50 hours a week.
This includes 296 GPs working 50 to 59 hours a week, 50 who are doing 60 to 69 hours a week, 21 working 70 to 79 hours and four who are working 80 to 89 hours.
The figures were revealed by Health Secretary Shona Robison in response to questions from the Liberal Democrats - who said they were "another worrying snapshot of the pressures that GPs across Scotland are under".
Last month Scottish Government statistics showed a "continued decrease" in the number of GPs who are working full time - with this having fallen from 51% in 2013 to 37% last year.
A new GP contract, aimed at cutting the workload of family doctors, came into force at the start of April.
The Liberal Democrats said that some GP positions have been vacant for up to two years.
The party's health spokesman Alex Cole-Hamilton said: "Working up to 90 hours in a week is the equivalent of seven consecutive 12.5 hour days.
"GPs were asked to calculate how many hours they worked in a 'typical' week so there is a real danger that there are instances of GPs working even longer hours."
He said: "The SNP are working doctors until they drop. GPs work incredibly hard but they will be the first to tell you that excessive hours risk patient safety.
"The recent primary care workforce survey showed a consistent decline in the number of full-time GPs and a quarter of practices reporting current GP vacancies - up from just 9% in 2013. This puts the hard working staff that remain under immense pressure.
"Ministers need to end the years of systematic disinvestment that doctors have described, as well as deliver the primary care workforce plan that they promised would be published by last December.
"Ministers must also agree to embed a mental health practitioner in every surgery, ending the scandal of year-long waits for this treatment and reducing some of the pressure on GPs."
Health Secretary Shona Robison said the new GP contract, developed together with the British Medical Association, would be backed with £110 million in 2018-19 and will "help to cut doctors' workload and make general practice an even more attractive career".
Ms Robison added: "Our ambition is to increase the number of GPs by at least 800 over 10 years to ensure a sustainable service that meets increasing demand.
"There will also be new investment in the wider multi-disciplinary teams to support GPs. Details of how we will achieve this will be set out in our Primary Care Workforce Plan.
"We are committed to primary care and by the end of this Parliament the Scottish Government will provide extra investment of £500 million per year which will raise the primary care budget from 7.7% of the total NHS frontline budget in 2016/17 to 11% by 2021/22. "