Glasgow Flats Evacuated After Fire Breaks Out
25 November 2016, 14:25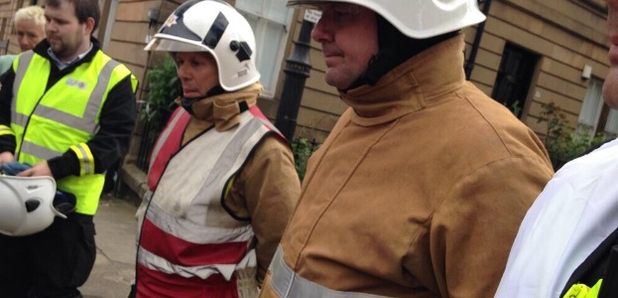 Residents have been evacuated from a block of flats in Glasgow after a fire.
The blaze at the former Herald building in Albion Street began on the sixth floor, causing smoke to spread to other areas of the building.
Police Scotland said the road was closed at the Ingram Street/Albion Street junction and residents were evacuated while firefighters tackled the blaze.
A spokesman said: ''Police Scotland officers are assisting with the evacuation of the building. The residents of the flats are being accommodated at the City Halls.''
A spokesman for the Scottish Fire and Rescue Service said: ''At 9.04am on November 25, the service was alerted to a fire alarm activating at a block of residential flats on Albion Street in Glasgow.
''This was a fire on the sixth floor which had spread smoke to other areas of the building.
''Firefighters in breathing apparatus were able to extinguish the fire and conduct a thorough search of affected properties.''
Crews remain at the incident and are working to make the scene safe.
No injuries have been reported.
Isa Clivero, who lives on the sixth floor of the flats, said residents were also evacuated on Thursday night because of an electrical fire.
She said: ''It was smoky everywhere, so I had to open all my windows and then leave.
''A fireman said it was an electrical fire and that was why there was so much smoke. I don't know what's going on.
''All the neighbours were at a cafe trying to get warm.
''A fireman said we were allowed back in but I went to the house of a co-worker because it was so bad.''