Free vaping kits to be offered to prisoners
29 August 2018, 11:01 | Updated: 29 August 2018, 11:06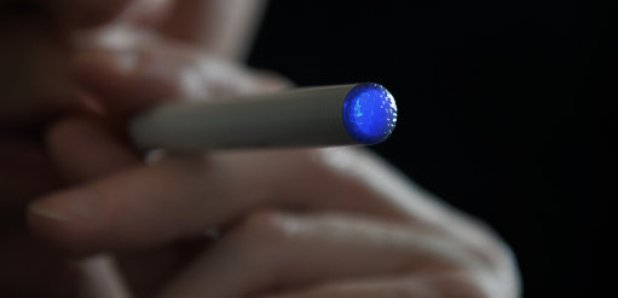 Prisoners who smoke will be offered free vaping kits as jails prepare to go smoke free this autumn.
The Scottish Prison Service last year announced plans to make all jails tobacco free amid concerns about the health risks posed by passive smoking.
The SPS said its establishments hold the highest concentration of smokers in society, with almost 80% of prisoners saying they smoke compared with just under 20% of the national average.
It plans to offer free vaping kits to help prisoners prepare for the ban which comes into force on November 30.
An SPS spokesman said: "We recognise the difficult journey for some of those in our care during this transition and are planning to support them by giving the option to take up a rechargeable vaping device (RVD) introductory pack at no cost to the individual.
"The introduction of RVDs is an interim process to help those with deep-seated habits to break this and save money for the public purse in the long term.
"While stopping smoking and nicotine consumption completely will always be the best option, RVDs will help those in our care to cope without access to tobacco while in custody.
"The use of RVDs is common within the community. The RVDs chosen recognise the specific security measures for use in a custodial environment."
Restrictions on smoking in enclosed public spaces, including most workplaces, were implemented in 2006 in Scotland.
However prisoners have been allowed to smoke in cells.
The SPS spokesman added: "Information will be provided to those in custody on all the options available to them to help them stop smoking and cope with a tobacco-free environment.
"As of 30 November tobacco and tobacco-related products will become a prohibited article in any prison in Scotland meaning it will be a criminal offence to introduce tobacco into a prison."
The scheme will cost around £200,000.
The vaping kits, which will consist of the vaping device and three cartridges, will be free until around mid-January and will then be sold at a reduced cost until June when they will go up to full price.