FM Wants "Clarity" On Brexit Transition
27 October 2017, 12:29 | Updated: 27 October 2017, 13:00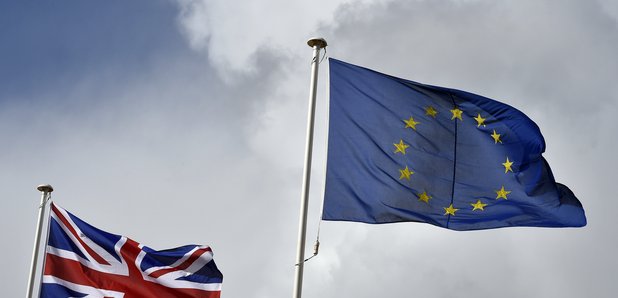 Scotland's First Minister has written to Theresa May seeking "urgent clarity" on plans for transitional arrangements after Brexit.
Nicola Sturgeon said the Prime Minister's proposal for a two-year implementation period had been "seriously undermined" in recent days.
Mrs May signalled on Monday that there will be no transition deal unless the UK settles its final trading relationship with the European Union next year.
Businesses have pressed the UK Government to agree the terms of transition with the EU by Christmas.
However, earlier this month, EU negotiators said talks between the two sides had stalled, with trade discussions likely to be delayed by months, increasing the chance of no deal being agreed.
Ms Sturgeon said she was "increasingly concerned by the possibility" that the negotiations may result in a no deal scenario.
In her letter, she said she welcomed the Prime Minister's indication in her Florence speech last month that she "would be seeking urgent agreement on a transition period of two years as a sensible step forward in Brexit negotiations".
"I have been of the view for some time that in the event of Brexit a transition period is essential in order to allow businesses and governments across the UK and beyond to manage the profound uncertainties of the Brexit process," the First Minister wrote.
"However since then, and particularly as a result of your comments in the House of Commons on Monday, the clarity of your intentions, and thus the confidence of business that there will be a sensible transition period agreed quickly, has been seriously undermined.
"This relates in particular to your comments suggesting no transition can be agreed, or formalised, until there is agreement on the future relationship.
"I am therefore urgently seeking your assurances that you are committed to rapidly putting in place transition arrangements that will meet the needs of business."
A majority of MSPs voted to urge the UK Government to rule out a no deal outcome following a debate at Holyrood this week.
Ms Sturgeon added: "I am increasingly concerned by the possibility that your negotiations may result in a 'no deal' scenario.
"The Scottish Parliament gave a clear view this week that a no deal situation would not be acceptable and I believe that if the UK finds itself in that position, that no Brexit would be preferable to no deal - or indeed a bad deal - and that each of the Parliaments in the UK must have the opportunity to take a view on that."

A Downing Street spokeswoman confirmed the letter had been received by Number 10.
"We will respond to the letter thoroughly in due course," she said.