First Minister Due To Make Statement on IndyRef2
27 June 2017, 10:26 | Updated: 27 June 2017, 10:27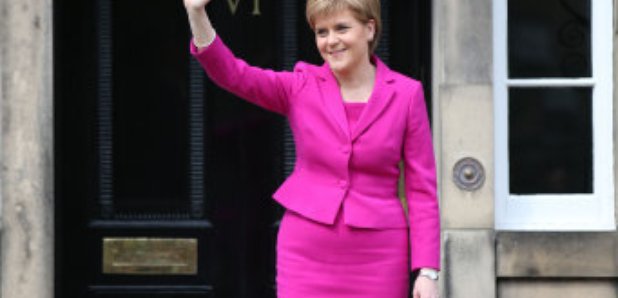 Nicola Sturgeon is expected to set out her position on a second independence referendum at Holyrood later on Tuesday.
The First Minister has been reflecting on her plans for a second vote following the General Election.
She tweeted on Tuesday morning: "I'll be seeking agreement of @ScotParl to make a statement later today on the way forward for Scotland after the General Election.''
Ms Sturgeon had been due to give a speech on Brexit to the Association of British Insurers in London but her appearance was cancelled on Tuesday morning.
Her plans to make a statement follow reports at the weekend suggesting she is to put her demand for a second independence referendum on hold to instead focus on delivering a "soft Brexit''.
The First Minister set out her timetable for a second referendum in March, saying a vote should be held between autumn 2018 and spring 2019 to give Scots - the majority of whom voted to stay in the EU - an alternative to Brexit.
But she has been ''reflecting'' on the plan after the snap General Election saw her party's share of the vote fall from 50% to 37% as it lost 21 Westminster seats.
The issue was discussed at the Scottish Government cabinet meeting last week, with Ms Sturgeon said to be ''likely'' to set out her position before Holyrood goes into recess on Thursday.
Her proposals for a statement also follow confirmation of a deal between the Conservatives and the Democratic Unionist Party (DUP) on Monday.
The agreement, which will see the DUP back Theresa May's minority government in key votes, includes £1 billion in new funding for Northern Ireland.