First Aid Skill Shortage Must Be Addressed To Help Save More Lives, Charity Says
12 October 2017, 12:59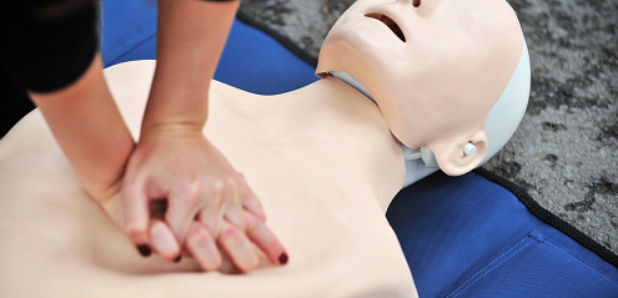 A charity has called for more to be done to end a "postcode lottery" over people's chances of surviving a cardiac arrest in the community.
St Andrew's First Aid is demanding greater action from Scottish Government to address a "shortage" of first aid skills and help save more lives in areas of social deprivation.

It comes after figures revealed people living in the most deprived areas are 43% less likely to survive an out of hospital cardiac arrest (OHCA) than those living in more affluent places.

The report on the Scottish OHCA Data Linkage Project, published by ministers this summer, found that around 3,000 OHCAs happen every year in Scotland and they can affect people of all ages.

However, survival rates in Scotland are estimated at between just six and eight per cent, lower than the European average of around 10%, the charity said.

The report also revealed that those living in the most deprived areas of the country are twice as likely to suffer an OHCA as people living in the least deprived areas - 28% against 14%.

People in rural areas are 32% less likely to survive to leave hospital, and those from the most deprived areas are 43% less likely to survive compared to those from the least deprived spots, the report outlined.

St Andrew's First Aid says the findings add weight to their efforts to ensure people across the country are equipped with vital, life-saving skills.

The organisation has gained the support of former Scottish Labour leader Johann Lamont.

Stuart Callison, chief executive of St Andrew's First Aid, said: "The report has identified a number of factors which indicate a very real link between areas of social deprivation and a person's chances of surviving an OHCA.

"If it were mandatory for people to have even basic first aid skills, these factors could be greatly reduced.

"This is a value that cannot be ignored and is why we are calling on the Scottish Government to recognise the importance of first aid and to support our efforts to establish a nation of skilled first aiders."

Glasgow MSP Ms Lamont said: "This campaign addresses some of the most challenging issues faced by people living in Scotland's deprived areas today.

"For someone to suffer a cardiac arrest and be twice as likely to die as a result of not receiving the life saving support they need, is unacceptable.

"For it to happen to someone else living four streets away, in a more affluent area, who is helped by someone with first aid skills, is a clear indication of the postcode lottery world we live in.

"It is common sense to equip people with the simple skills they need to save a life and everyone will benefit."