Family say missing Liam Colgan may be injured
21 February 2018, 11:04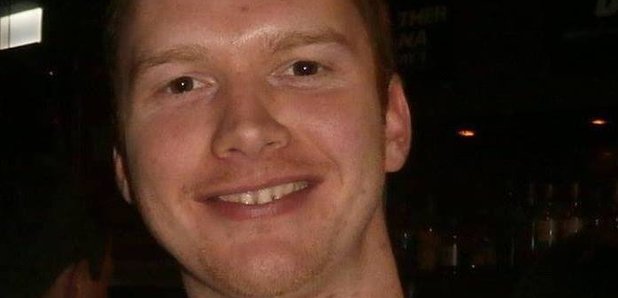 The family of missing Liam Colgan say he could be suffering memory loss and may have been injured.
The 29-year-old, from Inverness, was on his brother Eamonn's stag weekend in the German city when he disappeared in the early hours of Saturday February 10.

In an update on the Help find Liam Colgan Facebook page on Wednesday, his family say it is possible something happened to him in Hamburg that scared him.

The post, also written in German, said: "He might have hurt himself, maybe sustained a head injury and could be suffering from memory loss.

"He is probably confused and probably feeling vulnerable and lonely.

"It is a possibility that something happened to him that scared him."

Friends and relatives last saw him in the Veermaster Bar and he has been identified on CCTV footage from the Baumwell area after leaving the bar.

A confirmed sighting by his family was announced by The Lucie Blackman Trust on Monday, saying he had been seen shortly after being separated from the group.

CCTV footage seen by the family shows Liam arriving at the vehicle barrier of G&J building in Baumwall, Hamburg, at about 2.20am.

A witness reports seeing Liam and helping him up some steps to the main entrance of that building after he fell - corroborated by the CCTV.

The footage goes on to show Liam trying unsuccessfully to get in to the building, before walking towards the Michelwiese Park.

He is helped again by the same witness to get into this park, and is last seen heading towards the Portuguese Quarter at around 2.30am.

Wednesday's Facebook update says they do not know why Liam has not tried to make contact - but say they are certain he would have if he could.

The post says he may have changed his clothes and further appeals to people in Hamburg to remain vigilant.

It adds: "Not knowing is extremely painful for his loved ones as you can probably imagine.

"We also ask if anyone has any out buildings or disused sheds etc that they check these for any signs of Liam.

"There will likely be further searches organised throughout Hamburg."