Edinburgh Tram Strike Called Off
5 December 2018, 11:52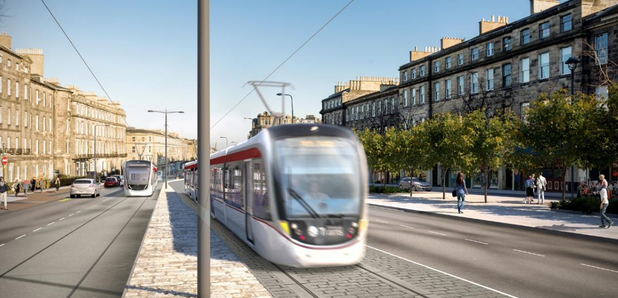 Strike action by Edinburgh tram workers over the festive period has been called off after a deal was reached with bosses over bullying claims.
The agreement with Unite "overhauls" the company's sickness and capability policies.
The union held a ballot which overwhelmingly backed the industrial action, in a row over alleged hostile management from Edinburgh Tram
bosses.
Regional officer Lyn Turner said: "Our members are satisfied that the company has listened to their concerns and has agreed to change
practices which will halt strike action.
"This is the best outcome possible for all those involved.
"Edinburgh's citizens and tourists will be relieved to hear that fruitful talks have led to the withdrawal of strike action.
"An agreement has been reached through positive consultation and negotiation rather than hard-nosed posturing.
"Edinburgh Trams must be under no illusion about the strength and resolve of our members who deserve to be treated fairly and with
dignity and respect."
The strike had been due to take place in the "run-up" to Christmas and last until the end of the year.
Almost 70% of Unite members favoured industrial action, with an 89% turnout for the ballot.
Lea Harrison, managing director of Edinburgh Trams, said: "We are pleased with the constructive conversations we've had with Unite which
have allowed us to come to a place of understanding and avoid any industrial action.
"Safety is our number one priority. We continue to develop our policies and procedures in co-operation with Unite in line with best practice
which ensure the safety of both our colleagues and customers.
"We're now looking forward to working together over a busy festive season with more trams than ever before including our popular free all
night trams on Hogmanay."