Edinburgh Airport Expansion Plans
12 November 2016, 08:01 | Updated: 12 November 2016, 08:08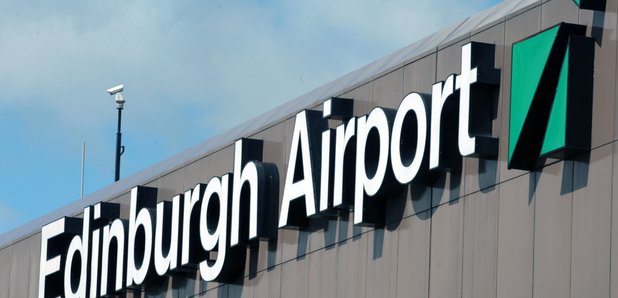 Plans for the expansion of Scotland's busiest airport over the next quarter of a century have been unveiled.
Edinburgh Airport has launched a consultation, allowing the public to give their feedback on its ''masterplan'' for development from now until 2040.
The proposals centre around the growth of operations on the ground, rather than routes or planned changes to flight paths above the capital.
Plans for an enlarged terminal building and growth of the aircraft parking area are among the proposals contained within the document, which runs to almost 100 pages.
The scrapping of an existing contingency runway and the continued ''safeguarding'' of land for a new second runway are also proposed.
Over the last decade, the number of passengers travelling through Edinburgh Airport has increased by 20%.
Passenger numbers are predicted to rise by a further 18%, from 11.1 million last year to 13.1 million in 2020.
The existing terminal building and main runway were developed in 1977, a time when the airport had fewer than one million passengers per year.
The current masterplan therefore sets out a development strategy for the ''realistic and responsible'' growth of the airport over the next 25 years. A more speculative plan of development going up to 2050 has also been released.
The key proposals include expanding the terminal building, aircraft parking area and cargo storage facilities.
Plans to improve access to the airport are also suggested with the creation of a new road linking to the Gogar Roundabout.
The closure of the existing second runway, whose size means it is not suitable for frequent use, is also suggested, as is ''the continued safeguarding of land for a new second runway''.
The document, however, adds: ''This safeguarding is a long-term precaution only, as we believe that the future growth of the airport can be sustained by the current main runway only.''
The airport's consultation on its proposals is now open for six weeks.
A consultation on its Airspace Change Programme (ACP) will take place next year.
Airport chief executive Gordon Dewar said: ''At Edinburgh Airport our passenger numbers have grown more in the past three years than they did in the 10 years previous.
''We've grown by one million passengers each year since 2012. We've grown our route network, serving more destinations and working with more airlines than ever.
''We believe that this growth is good for Scotland.''
He added: ''This masterplan document ... sets out how we think we'll grow in the decades to come and we're asking some questions around that. Your views are important in making sure that our thinking is correct and that it fits with wider plans.''
WWF Scotland director Lang Banks said: ''If Scotland is to meet its future climate change targets then it's hard to see how Edinburgh airport could ever grow the number of flights it hopes to, let alone build additional runway capacity.
``Allowing flights and emissions from the aviation sector to increase will mean that other sectors of society will have to deliver even greater cuts in CO2.
``The Scottish Government's forthcoming climate plan provides the perfect opportunity for ministers to set out how they intend to curb one of the fastest growing sources of carbon emissions.''