Economic impact of Edinburgh's Hogmanay almost £40m
12 June 2018, 08:22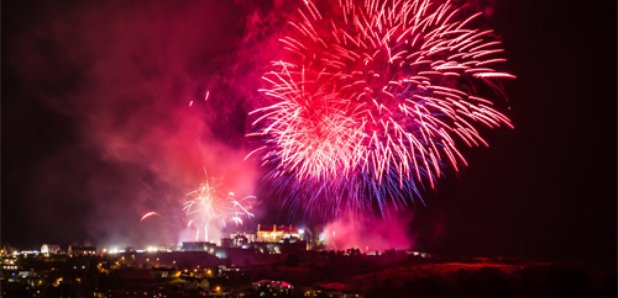 The economic impact of Edinburgh's Hogmanay celebrations on the city was more than £39 million, a report has found.
A study carried out for organisers Underbelly noted 165,994 people from 80 countries attended the Scottish capital's most recent programme of events to welcome in the new year.
It calculated the economic impact of the celebrations on the city itself at £39.2 million, up more than 40% on the £27.9 million recorded when the figure was last measured in 2010.
The value to Scotland as a whole was found to be £39.8 million, a rise of more than 22% over the same period.
The 2018 Hogmanay programme was the first to be directed by Underbelly, one of the largest events organisers at Edinburgh's annual festival Fringe.
The centrepiece of the celebrations was a street party attended by 75,000 people, while Rag'n'Bone Man headlined the Concert in the Gardens.
It was surrounded by a variety of other events, including the Torchlight Procession and the Loony Dook in nearby South Queensferry.
The research was carried out by BOP Consulting, which surveyed 5,236 people who attended the celebrations.
It found almost a third of attendees (31%) came from Scotland, a further 44% were from elsewhere in the UK, while 25% were from nations around the world.
Visitors spent an average of three nights in Edinburgh and an average total of four nights in Scotland.
Edinburgh's Hogmanay was cited as the main or only reason for visiting Scotland for seven out of 10 attendees from elsewhere in the world.
Overall, 85% of visitors rated the events good or very good, BOP found.
Underbelly directors Charlie Wood and Ed Bartlam said: "We're delighted by the increased economic impact of the event on Edinburgh and Scotland; to be an event that both encourages people to visit and creates employment in the city; to have people from 80 countries buy tickets for the event but also see a strong local audience that engages and participates."
Tickets for the 2019 Hogmanay celebrations in Edinburgh are already on sale, ahead of the full programme being announced in September.
Councillor Donald Wilson, City of Edinburgh Council's culture and communities convener, said: "There is no better place in the world to celebrate Hogmanay than in Edinburgh.
"Over the last 25 years Edinburgh's Hogmanay has gone from strength to strength, welcoming millions of visitors to the city to enjoy everything it has to offer."
Scottish Government Minister for Winter Festivals, Alasdair Allan, said: "Hogmanay is a cornerstone event in the winter festivals and a brand leader in New Year celebrations around the world, showcasing all the many facets of Scotland's vibrant culture and promoting Scotland as a fantastic visitor destination, rich in culture and creativity.
"This report shows the real impact this cultural event has on our economy and its role in engaging younger generations, especially as we celebrate 2018 Year of Young People."