Early end to East Coast rail franchise a pragmatic solution, says Branson
5 January 2018, 14:26 | Updated: 5 January 2018, 14:28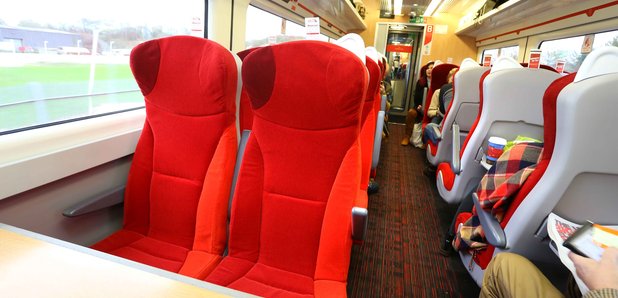 Sir Richard Branson has defended the Government's early termination of the East Coast rail franchise.
Transport Secretary Chris Grayling has come under fire after announcing in November that a new East Coast Partnership will take on responsibility for both intercity trains and track operations on the route in 2020.

Virgin Trains East Coast, a partnership between Stagecoach and Sir Richard's Virgin, had agreed to pay the Government £3.3 billion to run the service over eight years until 2023.

After resigning as chairman of the National Infrastructure Commission last week, Lord Adonis lashed out at what he views as a taxpayer-funded bailout that will cost hundreds of millions of pounds.

But Sir Richard insisted the decision was a "pragmatic solution".

Writing on his blog, the billionaire stated: "(The franchise bid) was based on a number of key assumptions and a promise of a huge upgrade of the infrastructure by Network Rail that would have improved the reliability of the track and allowed us to run more trains and carry many more passengers than we do today.

"The considerable delays to this upgrade, to new trains, as well as poor track reliability, will cost us significant lost revenue."

Sir Richard went on to say that Virgin and Stagecoach have lost "significant amounts of money - well over £100 million in total" on the franchise.

"We could swallow those losses and simply walk away from the franchise as others have done before," he added.

National Express pulled out of the franchise for financial reasons in 2009 and the route was run by the Department for Transport for six years up to 2015.

Stagecoach shares soared on the news that the franchise was coming to an end earlier than expected, rising 13% at one point.