Dentist Helps Scot Who Had Teeth Ripped Out
18 December 2015, 16:46 | Updated: 30 March 2016, 13:50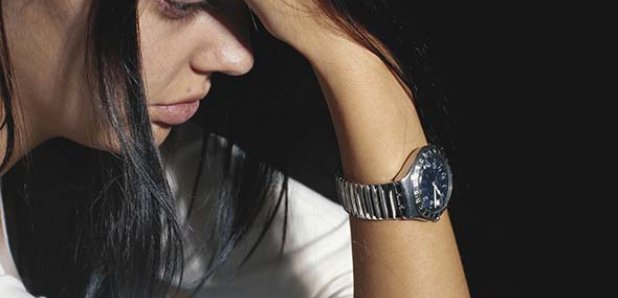 A Scottish woman whose ex-partner pulled her teeth out with pliers says she's grateful she came out of the relationship alive.
Donald Jeffrey, 44, has been locked up for 10 years for subjecting two women to years of horrendous abuse.
He was found guilty of multiple rapes, a murder bid and various assaults against the women between 1994 and 2014.
One of his victims, a 47-year-old, agreed to speak to us about her ordeal and how she's coping now.
She told the court Jeffrey once threated to throw her out of a window, 17 stories high. He also tried to drown her in a bath and in one horrendous attack he pulled her teeth out with pliers.
She told us about this attack: "It was a Saturday when I went over to his house in Maryhill. He's already threatened to take my teeth out so it had already been brought to my attention, and I wasn't going to forget that.
"He thought I'd been talking to other men on Facebook, so he said get the f****** pliers and I got them. I just stood there and opened my mouth.
"I would never hit him, I just done what he wanted because the ball was always in his court. I just hoped for the best and hopefully he would calm down and I'd still be alive at the end of it.
"I couldn't say no to him. It could have been my toenails or fingernails he ripped out.
"I was in his house; behind shut doors he can do anything. I'm not strong enough."
A dentist has now come forward to help fix her teeth, which she says is like a hundred Christmases presents at once.
Police Scotland have started their annual campaign highlighting emotional abuse, and how abusers control their victims through fear, intimidation and isolation.
Traditionally, a time for families, the festive season is also the peak season for domestic abuse, starting with the Friday before Christmas, when many people finish work.
This year's Love Doesn't Control campaign focuses on coercive control and domestic abuse which often takes the form of financial and emotional manipulation, personal freedom being restricted, insults, and/or being purposely isolated from family or friends.
Assistant Chief Constable Mark Williams, Police Scotland, said:
''Domestic abuse can takes many forms and while most people are aware of the physical violence that is often carried out by abusers, there can also be mental and emotional abuse taking place behind closed doors. It is insidious and manipulative and is designed to destroy a victim's confidence and control their actions through fear of violent reprisal. This emotional abuse might be invisible, but the damage to victims is significant. Let me be clear - Police Scotland will not tolerate this horrific crime in any form.
''Emotional abuse is domestic abuse, love doesn't control, and our message to those who abuse their partners either physically or emotionally is that there is no place to hide - we will find you.''
Justice Secretary Michael Matheson said:
''Domestic abuse is something no-one should ever have to endure. The festive period is a time when families and loved ones should be coming together to celebrate and look after each other.
''However we know that the festive period can be an awful time for victims of domestic abuse. That's why I firmly support the robust action that Police Scotland is taking to tackle this issue head-on and not only target offenders, but also provide a vital awareness-raising campaign to reach those who might not be victims of physical violence, but emotional and psychological abuse. These invisible scars are just as damaging.
''Collectively, Scotland is sending a strong message that domestic abuse in any form is unacceptable. Alongside this enforcement action, the Scottish Government has invested £20m across three years to tackle violence against women and girls, and we are seeking to strengthen the criminal law to ensure that psychological abuse is treated as seriously as physical. Put simply, there is no place for domestic abuse in our country.''
Additional officers will be out taking action this Friday (18 Dec) to prevent domestic abuse, including contacting high risk victims to make sure they are safe, to serving warrants to those who have been investigated.