Court fees charging scheme 'could be illegal'
10 January 2018, 13:32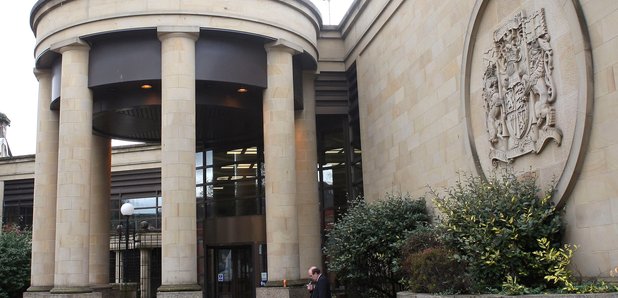 The scheme for charging court fees in Scotland could be "illegal", a group of senior lawyers has suggested.
The Faculty of Advocates has written to the Scottish Government opposing plans to increase court fees over the next three years.

An increases of 2.3% is planned for April, followed by further 2% rises in April 2019 and 2020, which the government claims are needed to ensure the fees cover the cost of the civil justice system.

In its consultation on the plans, the government argues that court users should meet or contribute to the cost to the public, if they can afford to do so, to reduce the "burden" on the taxpayer.

The Faculty of Advocates has been opposed to the fees since their introduction and claims that as a matter of principle, the civil justice system should be funded by the state, not litigants.

In its consultation response, the faculty states: "The whole of society benefits from the maintenance of the court system and there is no reason why only those who use the court system should pay for it.

"To describe the cost of the courts as a 'burden' is extraordinary."

The faculty highlights Unison's successful appeal to the UK Supreme Court against fees for employment tribunals, which were found to be unlawful because of their effect on access to justice.

The faculty states: "The consultation paper notes that the UK Supreme Court held that fees paid by litigants can, in principle, reasonably be considered to be a justifiable way of making resources available for the justice system and so securing access to justice.

"That is no justification for a regime aimed at recovering the whole cost of the courts, or as much of the cost as possible, from litigants rather than the taxpayer.

"In fact, one can infer from the judgments in Unison v Lord Chancellor that the UK Supreme Court would be likely to find such a fees regime illegal and ultra vires."

The faculty also raises concerns that the fees regime could deter people with legitimate claims from bringing them to court.

It added: "The purpose of the fees regime is to avoid paying for the courts from general taxation. The principle underlying the fees regime is that the user pays.

"The moral and philosophical justification for this has never been explained. The Faculty of Advocates considers that it cannot be explained."