Corbyn Starts Tour Of Scotland
20 August 2018, 08:54 | Updated: 20 August 2018, 08:55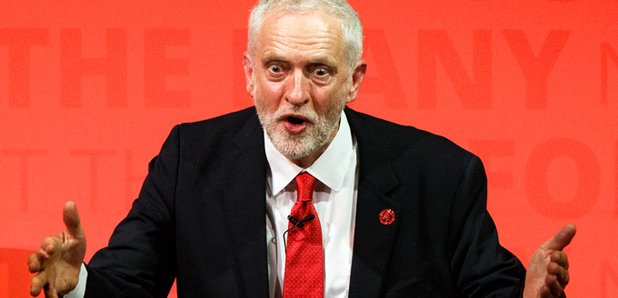 Jeremy Corbyn is to focus on industry and the economy when he begins a four-day tour of Scotland on Monday.
The UK Labour leader is scheduled to spend the morning at bus manufacturer Alexander Dennis in central Scotland as part of the party's "Build it in Britain" campaign to promote British industry.
Mr Corbyn launched that campaign at a speech in Birmingham last month, in which he promised that Labour would use state aid powers "to the full" to support Britain's manufacturing sector following Brexit.
The party believes that UK-based manufacturers could benefit from its plans to use Government spending to buy British where possible, with positive consequences for job creation and tax revenues.
Speaking ahead of the visit, Mr Corbyn said: "The next Labour government will re-programme the economy to deliver an industrial renaissance for Scotland.
"The Tories have overseen the decline of our industries and farmed out major public contracts overseas which could have supported jobs at home.
"Meanwhile, the SNP Government has not done nearly enough to grow Scotland's industrial base or the green economy.
"A lack of support for manufacturing is sucking the dynamism out of our economy, pay from the pockets of workers and any hope of secure well-paid jobs from a generation of our young people.
"Labour will use the public sector's enormous buying power to support workers and industries by buying in Britain whenever possible.
"We will boost Scottish manufacturing, which will support jobs and living standards in the wider economy, strengthen our capacity to export, and expand our tax base.
"It's time the Scottish people had a government with the determination to create an economy that works for the many, not the few."
A UK Government spokesman said: "Through our modern Industrial Strategy we're investing in areas that will ensure Scotland is at the forefront of the industries and manufacturing of the future."