College Mergers Not Good For Education
27 November 2015, 06:00 | Updated: 30 March 2016, 13:50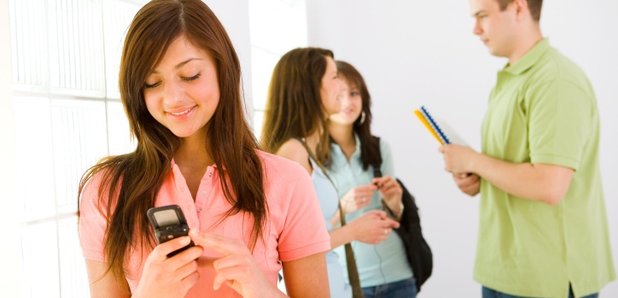 College mergers have failed to deliver promised benefits, union leaders claimed as a survey showed almost nine in 10 employees do not believe the changes have improved teaching and learning.

A survey of college staff by the EIS union, which represents teachers and lecturers, found only 11% of college staff believe mergers have improved the quality of teaching and learning, with 89% disagreeing with that view.
The research also found that 81% of staff said mergers had led to an increase in their workload, with 94% saying they do not believe staff morale has improved.
A total of 950 college staff took part in the online survey, which was carried out by the EIS Further Education Lecturers' Association.
EIS general secretary Larry Flanagan said: "Mergers were touted as the means to delivering a leaner, more efficient further education sector with colleges that focused on delivering high-quality learning and teaching that was better suited to the needs of local communities.
"Unfortunately, as our survey shows, these imagined benefits have yet to become reality.''
A number of college mergers took place between 2011 and 2014, with the union saying the overall number of institutions has been reduced from 43 to 26.
The Scottish Government hoped the process would bring about savings of approximately #50 million a year from 2015-16, and would also improve education.
A new report from the EIS said: "It is very clear that the merged colleges have, in the view of their staff, failed to deliver improvements in many of the educational areas that they were supposed to do so.''
Voluntary redundancy programmes "pushed out a large number of experienced staff and promoted staff'', the union claimed, adding this left "gaps in teaching and management in colleges''.
The report said: "It is clear that a large majority of those EIS members who teach in recently merged colleges feel that their previous colleges were better at delivering teaching and learning.
"It is also clear that a large majority of those EIS members who teach in recently merged colleges believe that the benefits set out by the Government of merged colleges have not been realised.
"There seems to be no evidence to support that merged colleges have delivered an overall positive educational benefit to learners. It is clear to the EIS that the educational rationale for merging colleges is weak.''
The EIS survey comes two months after the union Unison claimed staff at Scotland's colleges are under ''extreme pressure'' after budget cuts and mergers.
A Scottish Government spokesman said the college sector had "implemented the most profound set of public sector reforms in Scottish further education for more than a generation''.
He added: "Colleges are using their new and substantial influence and building partnerships with employers, schools and universities to improve student outcomes and maximise their contribution to economic growth.
"We have seen huge progress. In each of the last three years, we have exceeded our target to maintain the number of full- time equivalent places and in 2013-14, colleges delivered record levels of student retention and successful completion. More recognised qualifications are also being achieved by full-time students.
"Audit Scotland's 2015 report acknowledged that planning for mergers was generally good, that colleges managed the risks associated with staffing changes and that the changes to date have had minimal negative impact on students.
"Progress so far is largely due to the commitment and professionalism of the workforce across Scotland. Our priority is therefore to build on this, ensuring that colleges have robust plans for supporting and developing their staff.''