College Lecturers' Strike To Continue As Talks Fail To Resolve Pay Dispute
4 May 2017, 06:11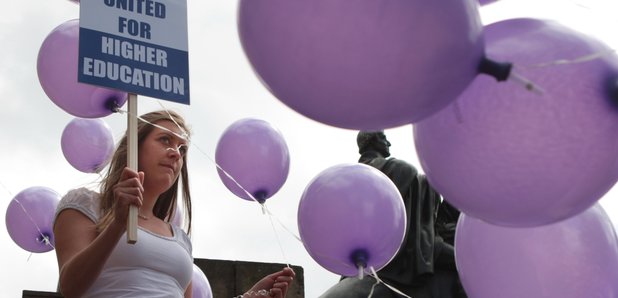 A strike by Scottish lecturers looks likely to continue after unions failed to reach an agreement with college chiefs.
The two parties met on Wednesday to try to end the deadlock which saw them striking for a second day.

The EIS union says the strike is over pay and conditions and the refusal of college management to honour a deal on pay reached more than a year ago.

Following talks to resolve the dispute, a spokesman for the Colleges Scotland Employers Association said: ''We met with the EIS again today to try to break the deadlock and end the strikes. The only way to resolve this is through negotiation, not strikes. We have agreed to meet again tomorrow to continue discussions.

''We firmly believe that the offer on the table of an average 9% pay rise that will bring all lecturers' salaries up to £40,000, with 56 days' annual leave and 24 hours a week of teaching time is a very reasonable one. The EIS is striking for more holidays and less teaching time, which is simply not sustainable and would not be in the interests of students.''

EIS general secretary Larry Flanagan said: ''Lecturers do not want to strike, but have been forced into this action by the refusal of management to honour the NJNC agreement that was reached over a year ago. All that lecturers are asking for is for that deal to be honoured.

''It is time for Colleges Scotland to stop the spin and honour the deal that they signed and it is time for the Scottish Government to ensure that colleges deliver this commitment.''

The EIS said it had made a revised proposal to college management which they agreed to consider. Further talks are expected to be held on Thursday and Friday.