'Clare's Law' Scheme Rolled Out
1 July 2015, 12:05 | Updated: 30 March 2016, 13:50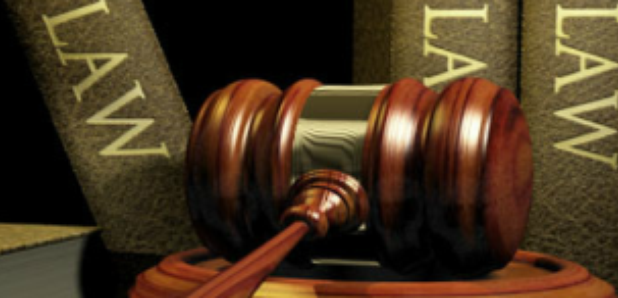 People across Scotland will be able to ask the police if their partner has a history of domestic abuse, with "Clare's Law'' to be rolled out across the country.
First Minister Nicola Sturgeon announced the move after the scheme was successfully trialled in Aberdeen and Ayrshire.
The domestic abuse disclosure initiative know as Clare's Law was introduced in England and Wales after the murder of Clare Wood by her ex-boyfriend in Salford in 2009. She was unaware of his history of violence against women.
Her father Michael Brown welcomed news that the initiative is to be expanded across all of Scotland.
Mr Brown, who met the First Minister in Edinburgh this morning, said: "I very much welcome the national roll-out of the disclosure scheme across Scotland.
"It is heartening to see the success of the pilots and to know that the people given these disclosures will now hopefully not be victims of domestic abuse.
"Saving lives and protecting people has to be our ultimate aim, this is what makes all of our efforts worthwhile.''
Ms Sturgeon praised Mr Brown's "tireless work'' to help protect others from falling victim following his daughter's death, saying: "I hope he is proud to know that he is making a difference.
"The loss of a son or daughter to violence is incomprehensible and Michael Brown has shown enormous strength and courage to use his daughter's death as a way to change the system.''
The scheme in Scotland allows people who suspect their partner may have been abusive in the past to ask Police Scotland for information on this.
A concerned third party, such as a relative, friend or neighbour, can also make an application on their behalf.
Police Scotland also have the power to tell a person information if they are thought to be at risk, after appropriate checks have been made.
In the six months that the pilot scheme has been in place in Aberdeen and Ayrshire 59 applications for information were received, with 22 disclosures made.
Ms Sturgeon said: "There is no excuse or place for domestic abuse in Scotland and we need to do all we can to ensure we protect people from what is an abhorrent crime.
"I announced earlier this year new funding of #20 million over the next three years to step up our work to tackle violence against women.
"We are working in partnership to combat domestic abuse and we see Police Scotland's disclosure scheme for domestic abuse as a vital step forward.''
She added: "The victims of this unacceptable behaviour are predominantly female but males are also targeted, we must make sure that everyone is offered protection and information which reduces the risk of harm.
"I firmly believe that people who have concerns that their partner may have a history of domestic abuse should be able to find out.
"We recognise that disclosure itself won't solve or get rid of domestic abuse. It isn't the answer for all women or men in all circumstances, but rather one of a number of interventions and measures.''
Police Scotland Chief Constable Sir Stephen House said: "Following the pilot, the disclosure scheme will now be rolled out nationally and will play a key part in keeping people safe.
"In Aberdeen and Ayrshire, this scheme has now prevented 22 people becoming victims of domestic abuse.
"By expanding this scheme, there is the potential to protect hundreds of people and to stop them become the victims of abusers, either directly or indirectly.
"It is a clear signal to those who would abuse others that they cannot hide and their abusive history will be disclosed if it means protecting others.''
He added: "This has to be one part of a long-term approach to supporting victims which ensures that their experiences and the long-term effect of disclosure on the people who ask is measured.
"Working with our partners, we will continue to support people through the disclosure process and to prevent people becoming victims of this terrible crime.''
Linda Rogers, chief executive officer of Edinburgh Women's Aid, said more than 2,000 abused females had used its services last year.
"We welcome anything that makes women safer and we look forward to working with our partners in police in government towards a Scotland where everyone, no matter what their community, can live without fear,'' she said.