Child poverty in working households up by 63,000
7 May 2018, 09:11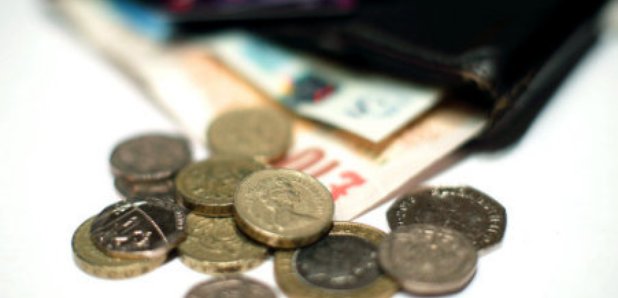 The number of children growing up in poverty in working households in Scotland is set to be 63,000 higher than in 2010, according to a new study.
Research for the TUC estimated the number will climb by a million across the UK, meaning 3.1 million children with working parents will be below the official breadline this year.
Around 600,000 children with working parents have been "pushed" into poverty because of the Government's benefit cuts and public sector
pay restrictions, said the report.
The East Midlands will have the biggest increase in child poverty among working families, followed by the West Midlands and Northern
Ireland, the study by Landman Economics found.
TUC general secretary Frances O'Grady said: "Child poverty in working households has shot up since 2010.
"Years of falling incomes and benefit cuts have had a terrible human cost. Millions of parents are struggling to feed and clothe their kids.
"The Government is in denial about how many working families just can't make ends meet.
"We need ministers to boost the minimum wage now, and use the social security system to make sure no child grows up in a family
struggling to get by."
The report was published ahead of a march in London on Saturday calling for a "new deal" for workers.
The report said a household was considered to be in relative poverty if its income is less than 60% of median income after housing costs.
A Government spokeswoman said: "We do not recognise the TUC's figures. The reality is there are now one million fewer people living in
absolute poverty compared with 2010, including 300,000 fewer children.
"We want every child to get the very best chances in life. We know the best route out of poverty is through work, which is why it's really
encouraging that both the employment rate and household incomes have never been higher."
Margaret Greenwood, shadow work and pensions secretary, said: "These shocking findings show just how damaging eight years of austerity
has been for working families.
"These are the 'just about managing' families that Theresa May promised to help but is failing. One million more children in working families
are growing up in poverty as a direct result of the Conservatives' cuts to in-work support and the public sector pay cap.
"Labour will make tackling child poverty the priority it should be, reverse cuts to in-work support, scrap the public sector pay cap and
introduce a £10 per hour real living Wage to ensure work always pays."
Control of some benefits is already passing to the Scottish Government.