Changes to drugs strategy in Scotland
28 November 2018, 14:22 | Updated: 28 November 2018, 14:25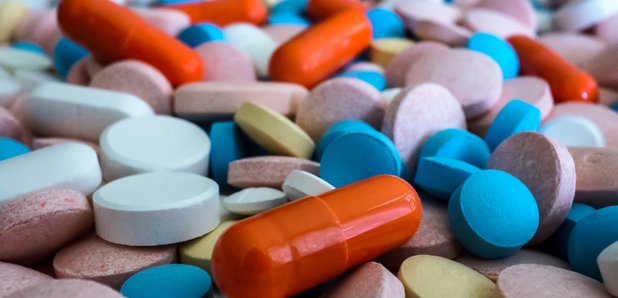 Ministers are pledging to take an "innovative" approach to tackling drug and alcohol addiction in Scotland, even if it makes some people "uncomfortable".

Public Health Minister Joe FitzPatrick said the Scottish Government is committing an extra £20 million a year through its new strategy.
He warned: "This money mustn't just produce more of the same."
Scotland had a record 934 drug-related deaths in 2017 - more than double the total recorded in 2007.
Meanwhile, there were 8,546 cases when someone was admitted to hospital because of drugs, with another 36,235 admissions related to alcohol.
More than half (54%) of all drug-related admissions and 41% of alcohol admissions involved people from the most deprived communities.
The Scottish Government's new national strategy for helping those with addictions promises people will get help with wider problems such has housing, mental health and employment as well.
This approach means, where appropriate, some drug users will not be taken to court.
The new Rights, Respect and Recovery document restates Scottish ministers' support for a safe drugs consumption facility - something the Home Office has refused to give the go-ahead to.
It also pledged a new programme for drugs and alcohol education will be developed for schools so there is "universal substance-use education".
At the moment there are "variations" and "inconsistencies" in the existing programmes - with around 70% of 15-year-olds reporting having had lessons or discussions on drugs at school.
The report said there was also a need to "go beyond classroom-based interventions" in a bid to provide alcohol and drugs education in "different and innovative ways" - with youth groups and community learning and development schemes suggested as one way of doing this.
An estimated 61.500 people aged between 15 and 64 are problem drug users in Scotland, although the report concedes it "is a challenge to reliably estimate the scale of problematic alcohol and drug use".
Mr FitzPatrick said: "Improving how we support people harmed by drugs and alcohol is one of the hardest and most complex problems we face.
"But I am clear that the ill-health and deaths caused by substance misuse are avoidable and we must do everything we can to prevent them.
"This means treating people and all their complex needs, not just the addiction, tackling the inequalities and traumas behind substance misuse and intervening early to prevent people at risk."
He added: "We are supporting this strategy with an additional £20 million a year on top of our considerable existing investment in drug and alcohol treatment and prevention.
"We want to see innovative, evidence-based approaches, regardless of whether these make people uncomfortable. This money mustn't just produce more of the same."
Ministers at Holyrood published their new strategy days after the Scottish Tories set out plans for a major overhaul of drugs services, including proposals for first-time offenders to escape a criminal record.
The Conservatives also want personalised "life plans" to be drawn up for everyone who comes forward for help, along with reviews of all drugs deaths.