Attacks On Public Sector Workers At "Epidemic Proportions"
21 October 2017, 08:15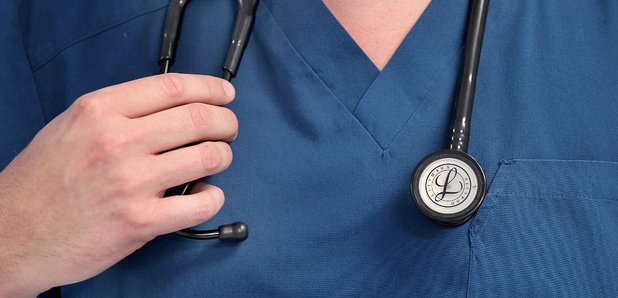 Violence against staff in the public sector has reached "epidemic" proportions, a union has warned.
Unison Scotland's 2017 survey of employers revealed there were 42,421 reports of violent incidents compared to 41,166 in the 2016 survey.
The figure, which covers staff at councils, health boards, colleges, universities and other public bodies, is more than double the number recorded in the first such survey in 2006.
Councils reported a rise in violent incidents from 17,605 to 22,006 while in the NHS there was a rise from 17,116 to 19,170.
Unison said the increase was partly down to improved awareness and reporting among workers and employers, but called for tougher action to tackle the problem.
The union wants specific legal protection for all workers in the public sector similar to that afforded to emergency workers through the Emergency Workers (Scotland) Act 2005.
Scott Donohoe, Unison health and safety committee chair, said: "Violent attacks on public service staff have more than doubled in the last decade - but the numbers keep on rising - and we have real concerns that this figure of 42,421 is just the tip of the iceberg.
"There are still public-sector employers for which low figures and poor information on the issue suggests we still face a good deal of under-reporting.
"Whether reported or not, every assault on a worker serving the public is an assault too many.
"If we do not have accurate and reliable systems for reporting all violence against public-sector workers, truly effective measures to overcome and eliminate the problem will be impossible to achieve.
"The massive scale of the problem of violence against public-sector workers - including those in the community and voluntary sector - has slowly begun to emerge over the last decade.
"It is now time for action by employers and stronger legislation, regulation and oversight by government to end the epidemic."
A Scottish Government spokeswoman said: "The Emergency Workers Act includes a penalty of up to 12 months imprisonment, a £10,000 fine, or both and we have extended the act to include GPs and doctors, nurses and midwives working in the community. For more serious attacks other offences can be used with maximum penalties all the way up to life imprisonment.
"All workers deserve protection from abuse and violence at work. That is why Scotland's justice system provides for protection for all workers under our common laws of assault, threatening and abusive behaviour and breach of the peace.
"We fully support our police, prosecutors and courts in dealing robustly with people who offend against public facing workers."