Armed Police To Patrol Ibrox For First Rangers-Celtic Match Of Season
22 September 2017, 14:24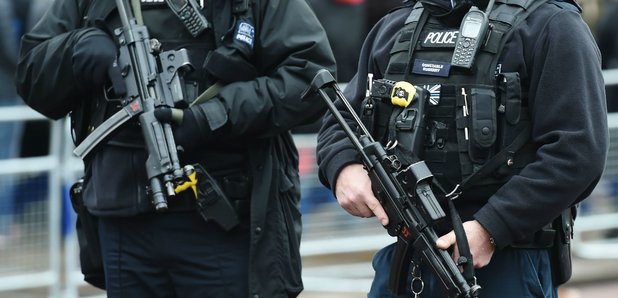 Armed police are to be on patrol at the first match of the season between Rangers and Celtic.
Police Scotland said there was no specific threat to the game but the move is in response to the UK terror threat level which remains at severe.

Rangers and Celtic meet at Ibrox at noon on Saturday and officers are urging fans to arrive at the grounds earlier than usual to allow for the additional security measures in place.

Match commander Superintendent Stewart Carle said: "The safety of members of the public travelling to and from the game is Police Scotland's top priority and a full policing plan will be in place, taking into account the UK terror threat level which remains at severe.

"There will be additional security measures including armed officers on patrol, however please don't be alarmed by this as there is no intelligence to suggest any specific threat to this football match.

"There will also be road closures in the area and increased searches as a condition of entry to the stadium. As a result it may take more time to get through the turnstiles, so please be patient and ensure you arrive in plenty of time for the 12pm kick off.

"We want supporters to enjoy the festivities of the day and would urge everyone to behave in a safe and responsible manner.

Police will also be monitoring behaviour inside the stadium and said "racist, homophobic, sectarian or any other hateful behaviour will not be tolerated".

British Transport Police have also issued a warning over behaviour after a series of incidents on trains in the early part of the season linked to football.

Chief Inspector Davie Gray said: "With the Old Firm match on Saturday at Ibrox Stadium as well as a number of other high profile matches, this weekend will be busy.

"Therefore, throughout the nation, spectators can expect to see a higher than usual presence from BTP officers on the rail network. My officers will be highly visible at train stations and will be increasing the number of on train patrols, escorting fans to matches.

"Our priority is to ensure that football fans get to and from the matches safely and without any problems. Fans who are out to cause trouble are not welcome on the rail network and we'll look to take firm action against those individuals."