Anger over lack of devolution debate
13 June 2018, 06:13 | Updated: 13 June 2018, 06:14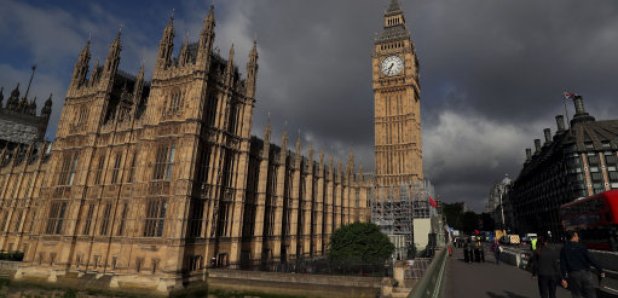 Labour and the SNP have criticised the Government for failing to offer enough time to debate the Lords devolution amendments.
Shadow Scotland minister Paul Sweeney said "insufficient parliamentary time" had been allocated for discussion of powers and issues related to Scotland, Wales and Northern Ireland's devolved administrations.
And the SNP Commons leader Pete Wishart asked Cabinet Office minister David Lidington if he was "ashamed and embarrassed and appalled" that less than 20 minutes had been left to discuss the matters.
Mr Sweeney incurred the wrath of the SNP as he rose, with less than 20 minutes left to debate, to criticise the Government for a lack of time offered to the Lords devolution amendments.
SNP MPs shouted down Mr Sweeney as he attempted to make the point, with Speaker John Bercow having to call order.
He said: "There's insufficient parliamentary time allocated to debate this, we presented an alternative programme motion, it would have afforded that time.
"Therefore I would like to seek Mr Speaker's advice on how the Labour Party will stand up for the people of Scotland and stand up for the devolution settlement.
"It is unacceptable that we have been unable to debate this in Government time, therefore we seek your advice."
Mr Bercow responded: "My general advice is a word beginning with p and ending in t, persist, persist man."
Later Mr Wishart asked: "Is (Mr Lidington) not ashamed and embarrassed and appalled that we have 15 minutes to discuss these critical devolution issues, amendments that were designed in the House of Lords and we the directly elected members have not had the opportunity to debate them.
"Isn't he ashamed of himself?"
Mr Lidington replied: "No, I think that the Government allowed perfectly adequate time for debate on these issues and as (Mr Wishart) knows on the devolution matters these questions in great detail are ones that have been discussed between myself, my ministers and my officials and the Welsh and Scottish governments and legislatures for many months."
He added that the Government had made "very substantial compromises" to address the concerns that were raised by Scotland and Wales.
The SNP's Westminster leader Ian Blackford accused the Government of a "power grab" by legislating on devolved matters.
He said: "When we passed the Scotland Act 1998, and (Mr Lidington) was a Member of Parliament at that time, the Scotland Act is very specific as to what are reserved matters.
"We cannot get away from the fact that what this Government is doing is legislating on matters that are devolved: this is a power grab.
"Will the Secretary of State today commit not to legislate without a legislative consent motion from the Scottish Parliament on behalf of the Scottish people?"
Mr Lidington replied: "I think not only do the agreements that we have reached with the Welsh government and embodied in these amendments respect the devolution settlement and indeed Welsh ministers have said very firmly that they do believe that devolution is fully respected but I think that we have complied in full with our obligations under the Sewel Convention."
MPs voted by 321 to 40, majority 281, to agree with the remainder of amendments made by the House of Lords, which included devolution.
Further stormy exchanges occurred between the SNP and Tory MPs after Mr Blackford raised a point of order and warned "unprecedented, uncharted constitutional territory" had been reached.
Mr Bercow acknowledged there was a "very understandable sense of grievance", but said the Commons has complied with its standing orders.
SNP justice spokeswoman Joanna Cherry later alleged: "When (Mr Blackford) was asking you what options were open to Scottish parliamentarians to raise their concern about what has just occurred, (Ian Liddell-Grainger, Tory MP for Bridgwater and West Somerset) shouted 'suicide'. Is that in order?"
Mr Bercow said he did not hear the remark, adding: "I would judge that, frankly, to be distasteful. Is it disorderly? I think it's almost certainly not disorderly."
Several SNP MPs also made points of order as they voiced their frustration at the lack of time given for consideration of amendments in the Commons.
Scottish Secretary David Mundell, in a statement outside the House, said the Bill "fully respects both the spirit and letter" of the devolution settlement.
He went on: "It guarantees the vast majority of powers returning from the UK will go directly to Edinburgh, Cardiff and Belfast. In a small number of areas, current arrangements will remain in place until we can create new UK-wide frameworks.
Scotland's Brexit minister Michael Russell, in his own statement, accused the UK Government of having "tore up the constitutional rulebook" and imposed its will over the Scottish Parliament.
He added: "Further Brexit bills will also require the consent of the Scottish Parliament - and yet the UK Government has decided to use this moment to tear up the rules that have until
now protected devolution.
"We will reflect on this situation carefully as we consider our next steps."
Mr Bercow took points of order from SNP, Labour and Tory MPs for more than 50 minutes after the votes on the devolution and Northern Ireland amendments.
The Speaker was in the chair for just under nine hours - he ended by telling MPs: "I think I probably ought to go for a decent lengths swim in the morning."