Andy Murray In French Open Final
5 June 2016, 08:13 | Updated: 5 June 2016, 08:20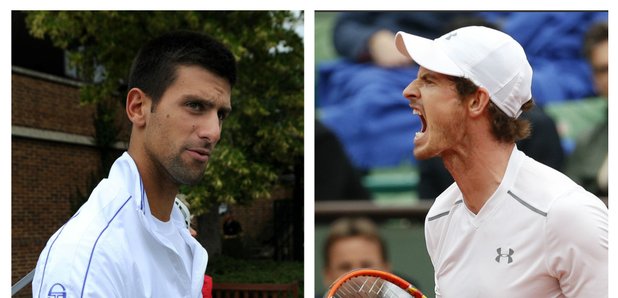 Andy Murray will attempt to become the first British winner at Roland Garros since 1935 as he plays in the final of the French Open.
World No 1 Novak Djokovic stands in the way between the 29-year-old Scot and La Coupe des Mousquetaires - the tournament's famous trophy.
Neither has won the tournament and the battle will mark a test for Murray to prove he can beat the best on clay when the stakes are high.
The French Open title has been dangling tantalisingly out of reach for Djokovic ever since he reached his first grand slam semi-final at the tournament nine years ago.
He has since amassed six Australian Open trophies, three Wimbledons and two US Open crowns, but at Roland Garros the closest he has come is three final defeats.
Should he win at the 12th attempt, it will have taken him longer to get his hands on the prize than any other champion in history.
While Djokovic has long known this is a title he could win, Murray only started to believe it might be possible for him last year.
Although Murray has only won 10 of the pair's 33 meetings the Scot's development into a true clay-court player has been one of the most impressive feats of his illustrious career.
It could yet see him become the first British men's singles champion at Roland Garros since Fred Perry 81 years ago.
"It's obviously a very big match for both of us,'' said Murray.
"Novak is trying to win the career slam, it's obviously a huge match for him, and me trying to win my first French Open.
"Neither of us know how many more chances we'll have to win here.
"It took Roger (Federer) a long time to win this one. It's a very tough event to win.
"There is a lot riding on the match for both of us. I hope we can both play a good match.
"We have had some really big battles in the slams before on all the other surfaces. I'm sure it will be the same again on Sunday.''