Age Of Criminal Responsibility To Increase In Scotland From Eight To 12
1 December 2016, 15:30 | Updated: 1 December 2016, 15:34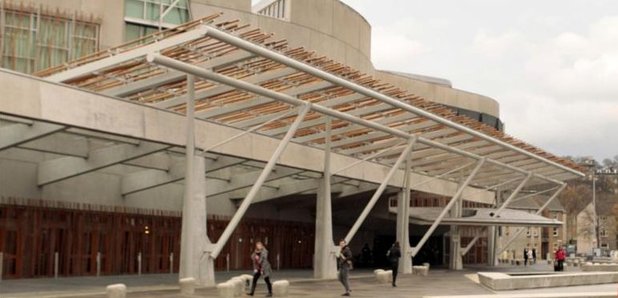 The Scottish Government has announced it is to raise the age of criminal responsibility from eight to 12.
Early Years Minister Mark McDonald confirmed the move in a statement to MSPs in the Scottish Parliament chamber.

At present, children under the age of 12 cannot be prosecuted in court in Scotland, but those aged eight and over can be referred to the children's hearings system for offending.

An advisory group set up by the Scottish Government in 2015 recommended that the age of criminal responsibility be raised to 12.

Ministers held a consultation on the age change between March and June this year, but did not take a firm position on the proposal.

Updating MSPs on the Government's position, Mr McDonald said: ''I can announce today that we will raise the minimum age of criminal responsibility in Scotland from eight to 12 years and we will introduce a Bill in this session to do so.''

The minimum age of criminal responsibility in England and Wales is 10.

Mr McDonald said the case for change is ''clear and compelling'', with the consultation revealing ''overwhelming support'' for the move from police, victim support organisations and charities that help vulnerable children.

He said: ''I acknowledge that some will be concerned at the change and its impact. What should reassure them is that children and young people want this, victims' groups want it, police and prosecutors want it, and the United Nations has called on us to do it.

''This reform signals our commitment to a smart, evidence-led and rights-proofed approach. It marks a major step forward in fulfilling a promise to our own young people - to be genuine corporate parents by treating them as children first and acknowledging that in most cases, it is unmet needs which give rise to harmful deeds.

''We have listened to children's experiences, we have considered the evidence, we have taken on board the views of victims and the expertise of justice agencies, and we have a vision of the kind of Scotland we aspire to be.

''This is emphatically the right time and the right approach to raise the minimum age of criminal responsibility. I look forward to working with members across the chamber to deliver this reform in time for our Year of Young People in 2018.''

Mr McDonald said the measure would be accompanied by a ''bespoke package'' of police powers to ensure incidents involving children under 12 can still be investigated.

Information about serious incidents involving a child under 12 will still be able to be disclosed to ensure the protection of other children and vulnerable adults.

Referencing the death of toddler James Bulger, murdered by two 10-year-old boys in Merseyside in 1993, Mr McDonald emphasised that while there has been no similar Scottish case, ''sensible and proportionate'' safeguards would be put in place to deal with the possibility of serious cases.