3rd Patient Dead After Virus At Scot Cancer Hub
18 December 2015, 16:42 | Updated: 30 March 2016, 13:50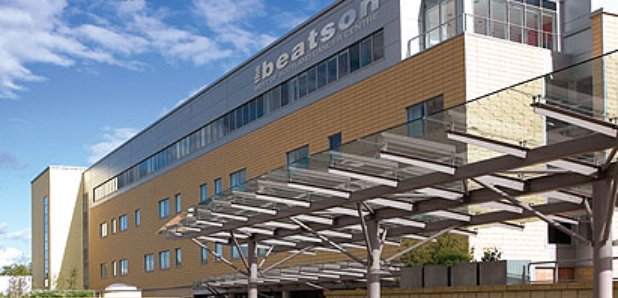 A third patient treated in a cancer centre has died after the outbreak of a respiratory virus in a ward.
The patient had been transferred to intensive care at the Queen Elizabeth University Hospital (QEUH) in Glasgow earlier this week after contracting the virus while in the Beatson West of Scotland Cancer Centre.
Two people have already died after a total of eight patients tested positive for respiratory syncytial virus (RSV), an illness that can cause pneumonia in people with weak immune systems.
One of the patients who died earlier this week had ''significant underlying health issues'' and the other had been discharged but later died in another hospital.
The third patient, who was being treated in the QEUH, has now died, NHS Greater Glasgow and Clyde (NHS GGC) confirmed.
A new case has also been identified in a patient who had been discharged from the hospital before testing began.
They attended an outpatient appointment where they were showing mild symptoms of the virus and have now been admitted to the QEUH as a precaution.
Two of those affected remain in isolation at the Beatson and two others have been discharged, the health board said.
All patients who spent time in the ward during December have been contacted but no further cases were reported.
The ward, which had been closed to new admissions, has now reopened.
Dr Teresa Inkster, infection control doctor at NHS GGC, said: ``Our thoughts and sympathies are with the family of the patient who has died.
``In addition, a further case has been identified that had been discharged from the hospital before testing began.
``This patient attended an outpatient appointment and was showing mild symptoms of this respiratory virus. The patient has been admitted to the QEUH as a precaution.
``The remaining two patients are recovering in isolation and in line with infection control procedures the ward at the BWoSCC is now admitting new patients.''
Two staff also tested positive for the virus, which is said to resemble a cold and is prevalent at this time of year.
The incubation period for RSV is five to seven days and the illness usually lasts about a week. Symptoms include a cough, runny nose, sore throat, earache and a fever.
The health board said parents with children showing symptoms and adults with underlying health conditions who are displaying symptoms should contact a GP or NHS 24 if they are concerned.
Health Protection Scotland consultant epidemiologist Jim McMenamin said: ``RSV is particularly prevalent at this time of year and there are a number of cases in the community especially in young children.
``Whilst RSV is more common in young children it can occur in people of all ages. It is spread by inhaling tiny droplets from an infected person when they sneeze or cough or by touching surfaces with the virus on it.
``The best way to control this is to use tissues when coughing and sneezing and washing hands regularly.''