16 Affected By E.Coli Linked To Blue Cheese
29 July 2016, 18:34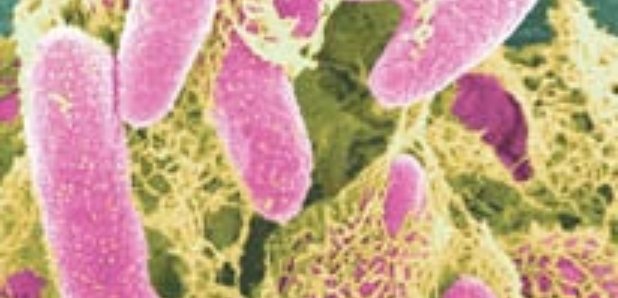 Sixteen people have fallen ill with the same strain of E.coli in an outbreak officials said may be linked to eating blue cheese made from unpasteurised milk.
Health Protection Scotland (HPS) said initial investigations show a number of those affected had consumed Dunsyre Blue, made by Lanarkshire-based Errington Cheese, before they became unwell.
They developed their symptoms between July 2 and 15, the health body said.
Two of the patients are understood to be in a stable condition in hospital, while the remaining 14 are recovering at home.
Of the 16 cases, 14 are in Scotland across seven NHS boards and two are in England.
Food Standards Scotland (FSS) said the company is carrying out a voluntary recall of suspected batches of the blue cheese and advised consumers who have bought the product and still have it in their fridge not to eat it.
Officials are advising that - as a precaution - Dunsyre Blue cheese purchased between mid-May and the end of July with the batch codes C22 or D14 should not be eaten.
HPS said it has been working with FSS, NHS boards and local authority environmental health teams to "investigate and manage'' the outbreak. The strain of E.coli involved is O157.
Dr Syed Ahmed, clinical director at HPS, said: "The majority of cases have consumed Dunsyre Blue while eating out, but members of the public who purchased Dunsyre Blue cheese between May 18 and July 29, and still have the product in their fridges, should return it to the retailer where they purchased the product or dispose of it.
"Symptoms associated with E.coli O157 can include stomach cramps, diarrhoea, vomiting and occasionally fever. Anyone developing symptoms, including bloody diarrhoea, or who is concerned about their symptoms, should contact their GP or telephone NHS 24 on 111 for advice.
"It is important to maintain good hand and food hygiene practices at all times as this reduces the risk of passing the infection to others.''