1% Rise In Domestic Abuse In Scotland
24 October 2017, 13:41 | Updated: 24 October 2017, 14:26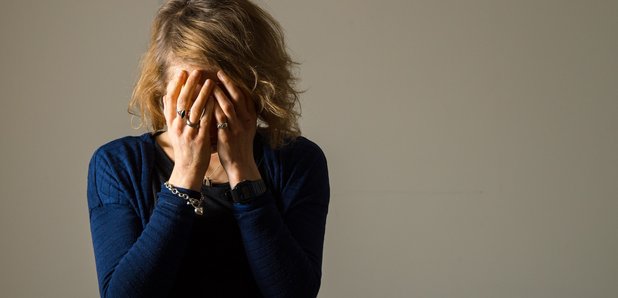 Incidents of domestic abuse rose slightly last year, according to new figures.
Police Scotland recorded 58,810 incidents in 2016/17, up 1% from the previous year.

At least one crime or offence was found to have been committed in almost half of those incidents.

Justice Secretary Michael Matheson said the statistics were "unacceptable", adding that "even greater urgency" was needed in efforts to reduce gender-based violence.

Levels of domestic abuse recorded by the police have remained relatively stable since 2011/12 at around 58,000 to 60,000 incidents a year, according to statisticians.

Of the 58,810 incidents recorded last year, 47% involved a crime or offence, with common assault being the most frequently cited.

Where gender information was recorded, female victims and male accused accounted for 79% of all incidents.

A male victim and female accused were recorded in 18% of cases, the same percentage shown in 2015/16 figures.

Incidents were more common at weekends, with 36% occurring on a Saturday or Sunday.

Meanwhile, the 26-30 age group had the highest incident rate for both victims and accused.

Mr Matheson said: "While figures have been relatively stable over the past five years, they remain evidence of the unacceptable levels of domestic abuse in Scotland.

"We know these figures don't paint the whole picture, as victims are often too afraid to report abuse. We also know domestic abuse disproportionately affects women."

He added: "It is crucial our work continues with even greater urgency."

The Scottish Government has allocated £20 million over three years to reduce violence against women and girls.

The government's Domestic Abuse (Scotland) Bill - to create a specific offence of abusive behaviour towards a partner or ex-partner, and to criminalise psychological abuse, such as coercive and controlling behaviour - is currently passing through the Scottish Parliament.

Meanwhile a disclosure scheme, which allows people to find out if their partner has been violent in the past, has been running for two years.

Assistant Chief Constable Nelson Telfer said: "As a result of the roll out of the Disclosure Scheme for Domestic Abuse Scotland, people who suspect that their partner may have a violent past have the right to ask for information.

"If you or anyone you know is a victim of domestic abuse, we ask that you please come forward and report it."

Scottish Labour's justice spokeswoman Claire Baker said the figures may "only be the tip of the iceberg as often victims are still too afraid to come forward".

She added: "Questions should be asked as to why more than half of all incidents fail to result in a crime or offence.

"We need to be confident that those that come forward receive the support they need."

Scottish Liberal Democrat MSP Liam McArthur said: "We need to see continued action to give people the confidence to come forward and ensure that the justice system is properly equipped to bring perpetrators to justice.

"As well as passing the new dedicated legislation, ministers should also work to establish why the rate of reports of domestic abuse is three times higher in areas like Dundee and West Dunbartonshire than in the Northern Isles and ensure that victims have the support and advice they need wherever in Scotland they live."